Proliferation
---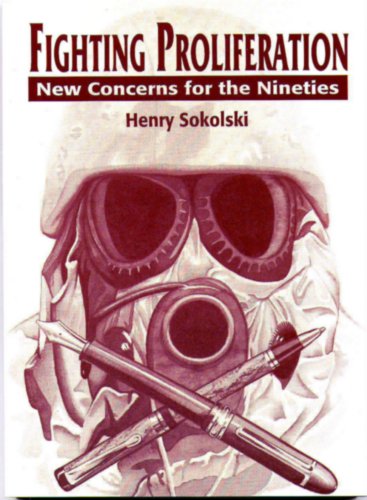 Fighting Proliferation
New Concerns for the Nineties
Edited by
Henry Sokolski
The Nonproliferation Policy Education Center
Washington, D. C.
Air University Press
Maxwell Air Force Base, Alabama
January 1996
Contents
DISCLAIMER
FOREWORD
ACKNOWLEDGEMENTS
INTRODUCTION
Part 1 Rethinking the Nuclear Non- proliferation Treaty Model
APPENDIX A Treaty on the Nonproliferation of Nuclear Weapons
APPENDIX B Agreed Framework between the United States and the Democratic People's Republic of Korea - October 21, 1994
APPENDIX C Joint US-DPRK Press Statement KUALA LUMPUR, JUNE 16, 1995
APPENDIX DMTCR - Statement by the Assistant to the President for Press Relations - April 16, 1987
APPENDIX E MTCR - Fact Sheet
APPENDIX F MTCR - Equipment and Technology Annex
CONTRIBUTORS

List of Illustrations
---
Last updated: 1998 January 14 DISCLAIMER This publication was produced in the Department of Defense school environment in the interest of academic freedom and the advancement of national defense-related concepts. The views expressed in this publication are those of the author and do not reflect the official policy or position of the Department of Defense or the United States government.
This publication has been reviewed by security and policy authorities and is cleared for public release.