---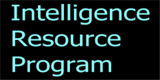 ---
Abu Sayyaf Group (ASG)
Description
The ASG is a violent Muslim terrorist group operating in the southern Philippines. Some ASG leaders allegedly fought in Afghanistan during the Soviet invasion and are students and proponents of radical Islamic teachings. The group split from the much larger Moro National Liberation Front in the early 1990s under the leadership of Abdurajak Abubakar Janjalani, who was killed in a clash with Philippine police in December 1998. His younger brother, Khadaffy Janjalani, replaced him as the nominal leader of the group.
Activities
The ASG engages in kidnappings for ransom, bombings, beheadings, assassinations, and extortion. The group's stated goal is to promote an independent Islamic state in western Mindanao and the Sulu Archipelago, areas in the southern Philippines heavily populated by Muslims, but the ASG primarily has used terror for financial profit. Recent bombings may herald a return to a more radical, politicized agenda, at least among certain factions. The group's first large-scale action was a raid on the town of Ipil in Mindanao in April 1995. In April 2000, an ASG faction kidnapped 21 persons, including ten Western tourists, from a resort in Malaysia. In May 2001, the ASG kidnapped three U.S. citizens and 17 Filipinos from a tourist resort in Palawan, Philippines. Several of the hostages, including U.S. citizen Guillermo Sobero, were murdered. A Philippine military hostage rescue operation in June 2002 freed U.S. hostage Gracia Burnham, but her husband Martin Burnham and Filipina Deborah Yap were killed. U.S. and Philippine authorities blame the ASG for exploding a bomb near a Philippine military base in Zamboanga in October 2002 that killed a U.S. serviceman. In February 2004, Khadaffy Janjalani's faction bombed SuperFerry 14 in Manila Bay, killing 132. In March 2004, Philippine authorities arrested an ASG cell whose bombing targets included the U.S. Embassy in Manila. The ASG also claimed responsibility for the 2005 Valentine's Day bombings in Manila, Davao City, and General Santos City, which killed 8 and injured more than 150.
Strength
Estimated to have 200 to 500 members.
Location/Area of Operation
The ASG was founded in Basilan Province and operates primarily in the provinces of the Sulu Archipelago, namely Basilan, Sulu, and Tawi-Tawi. The group also operates on the Zamboanga peninsula, and members occasionally travel to Manila. In mid-2003, the group started operating in Mindanao's city of Cotobato and on the provincial coast of Sultan Kudarat, Mindanao. The group expanded its operational reach to Malaysia in 2000 with the abduction of foreigners from a tourist resort there.
External Aid
The ASG is largely supported by Middle Eastern Islamic extremists, but also receives funding from regional terrorist groups such as Jemaah Islamiya (JI), which is based mainly in Indonesia, and through acts of ransom and extortion. Libya publicly reported in 2000 that it paid millions of dollars for the release of the foreign hostages seized from Malaysia. JI operatives have provided training to ASG members and likely facilitated at least some of the ASG's terrorist attacks.
Sources and Resources
---
---
http://www.fas.org/irp/world/para/asg.htm
Created by John Pike
Maintained by Steven Aftergood Updated May 4, 2006