---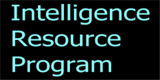 ---
RG - General Information
Renseignement Generaux
Update 2008: On July 1, 2008, the RG was merged with the Direction de la surveillance du territoire into the new Direction centrale du renseignement intérieur.

The Central Directorate of General Information is tasked with research and centralization of information intended to inform the government. It participates in the fundamental defense of the interest of the state and supports the internal security mission. The RG implements its missions throughout the national territory through police regions and through the dual authority of prefect and the Directorate of the national police.
The DCRG employs several thousand officials of all ranks, assets and administrative, of whom 700 are assigned to the Prefecture of Police of Paris. Socialist interior minister Pierre Joxe "decentralized" the RG, though after consideration of whether the RG should be dissolved altogether, in November 1994 Interior Minister Charles Pasqua restored the "Central Service" of the RG as a "Central Direction."
At the central level, the DCRG is organized into four Sub-Directorates, which are in turn divided into sections:
Sub-Directorate of Research centralizes information concerning prevention and combatting e terrorism and watches groups which pose hazards to the national territory;
Sub-Directorate of Analysis is responsible for analysis and synthesis of information collected in the social, financial or corporate domains. It devotes an equally large share of its activity to the life of the city and to its déviances, such as urban violences.
Sub-Directorate of Races and Backlashes is responsible, througout the national territory, for monitoring backlashes and racial organizations, and it has judicial competentence for all specific infringements in this domain.
Sub-Directorate of Resources and Methods manages human resources, logistics, documentation, and ascertains budgetary matters as well as the training of personnel.
The headquarters of the DCRG maintains operating links and coordination with the Directorate of the National Police, the Prefecture of Police and the other administrations or authorities and decentralized adminstrations of RG. Decentralized administrations are divided by regions, departments, down to districts at the level of some under-prefectures, perhaps in posts detached from larger units. Regional directorates can have specialized units competent in regional issues.
In 2004, Pascal Mailhos was appointed director of DCRG.
Sources and Methods
---
---
http://www.fas.org/irp/world/france/interieur/rg/
Created by John Pike
Maintained by Steven Aftergood
Updated May 10, 2004