---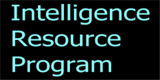 ---
UAV Ground Control Station (GCS)
The UAV Ground Control Station (GCS) is a 30x8x8 foot, triple-axle, commercially available trailer. This trailer is not configured for air mobility and requires special handling to load and unload from C-130 and C-141 aircraft. The trailer incorporates an integral uninterrupted power supply (UPS), environmental control system (cooling only), pilot and payload operator (PPO) workstations, data exploitation,- mission planning,- communication (DEMPC) terminals, and synthetic aperture radar (SAR) workstations. All mission imagery recording is located in the GCS since the Predator has no onboard recording capability. Power is supplied either by commercially supplied power or by dual external 35 kw generators. The entire GCS is transportable by a C-130.

The PPO workstations are the primary means for providing direct and responsive provide primary control of the air vehicle and the sensor payload. The DEMPC workstations allow data exploitation, mission planning, mission and payload monitoring, and system management. SAR workstations will control, monitor, and are used for limited exploitation of the SAR data.

External communications are via HF/UHF/VHF (voice/data), cellular/landline telephones, and hardwire connectivity with the TROJAN SPIRIT II satellite communication terminal. Other SATCOM systems may be used to link the GCS to an intelligence architecture. Future plans for the GCS include a migration to Houston Fearless type shelters (similar to those currently used with the Contingency Airborne Reconnaissance System [CARS]), enhancing security, supportability, mobility, and commonality with current and future ground systems.

One GCS controls one Predator, with no ability to relieve a vehicle on station. Original plans were for the GCS to control two Predators, one line-of-sight, and one on the Ku Band link. Technical feasibility and testing of this concept is not included in near term plans.

The goal of the STARLOS Program is to develop and field real-time Automatic Target Recognition (ATR) technology, using the Synthetic Aperture Radar (SAR), for identification of high value battlefield targets from an aerial platform. This effort addresses the Army requirement for a capability to precisely locate and identify time critical targets in support of deep strike objectives. STARLOS is a key enabling technology for the Joint Precision Strike Advanced Technology Demonstrations. Operation Desert Storm disclosed the threat and the difficulty of engaging high value mobile targets such as Scud-B and other TELs, high performance mobile air defense systems and long range multiple rocket launchers (MRLs). These threats are difficult to pursue because an enemy is typically able to deploy to well hidden, protected sites. These targets are exposed for a very short period of time. The US commander needs a means to accurately locate and positively identify them with a low false alarm rate, and pass this information to a weapons system, all within the short exposure launch time. STARLOS is focusing on the integration of an ATR capability into the UAV Ground Control Station that utilizes the highly capable imaging sensor on-board an unmanned air vehicle (UAV) platform. The STARLOS system utilizes the capability of fine resolution Synthetic Aperture Radar to provide day/night most weather imaging at wide area coverage rates to conduct an intelligent cued search for targets of interest. This imagery is analyzed by state-of-the-art algorithms, operating in a high performance ATR processing architecture, to automatically identify targets against challenging clutter backgrounds in realistic, tactical environments.

In FY94 STARLOS successfully demonstrated the ability to detect, locate and identify up to six (6) high value mobile target types at a time using a real-time strip map fine resolution SAR with on-board ATR. These demonstrations utilized a Twin Otter manned aircraft as a surrogate UAV. The latest generation of the STARLOS ATR processor provides 4 TeraOps of computing power in five (5) standard airborne VME chassis. Statistically significant algorithm performance evaluation has been conducted using more than a thousand square kilometers of test data. Algorithm development work, concentrating on techniques to counter camouflage, concealment, and obscuration effects, has been and is a continuing effort.

In coordination with industry PM TESAR, ARL, and NVESD are conducting an evaluation of NDI/COTS ATR algorithms. PM TESAR is also soliciting the development of two NDI/COTS Tactical Endurance (TE)SAR ATR systems. One system will be integrated into the Ground Control Station (CGS) of a Predator UAV system for participating in the counter MRL ACTD and deployment to Korea; the other system will be installed in the Mobile Test Facility (MTF) of PM TESARšs MSTB. The major technical goal of TESAR ATR is the capability to detect and identify 10 targets (including the 240 mm MRL and the 170 mm Howitzer) simultaneously.
Related Programs
Related Units and Organizations
Sources and Methods
---
---
http://www.fas.org/irp/program/collect/uav_gcs.htm
Created by John Pike
Maintained by Steven Aftergood

Updated Wednesday, July 30, 1997 5:35:25 PM