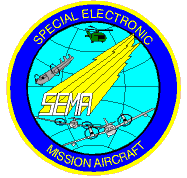 The AN/ALQ-151 (V)2 Special Purpose Electronic Countermeasure System, QUICKFIX, is a Heliborne Electronic Warfare system. The AN/ALQ-151 (V)2 Special Purpose Electronic Countermeasure System incorporates the EH-60A Helicopter, AN/TLQ-17A (V)2 Jammer, Electronic Countermeasure (ECM) group, Electronic Support Measure (ESM) equipment for active ECM, Airborne Radio Direction Finder (ARDF) data processing and a suite of Aircraft Survivability Equipment (ASE). Voice and data link communications between other airborne QUICKFIX systems and select ground systems are provided via secure communications. A total of 66 systems were procured. QUICKFIX Systems NET with each other and interop with TRAILBLAZER in a NETTED configuration for DF purposes. Material changes include fielding of software to permit QUICKFIX to interop with TEAMMATE which has connectivity with Technical Control and Analysis Center (TCAC) and ASAS. This will dramatically improve performance in Light Divisions and Armored Cavalry Regiments. Further system improvements will evolve select AN/ALQ-151 (V)2 QUICKFIX Systems into the Advanced QUICKFIX (AQF).
The Advanced Quickfix (AN/ALQ-151(V)3) Advanced Heliborne Intercept and Electronic Attack System is operated by the MI units at division and ACR. The AQF uses the EH-60L Blackhawk helicopter with external fuel pods as its platform. The system will provide target and situation development and communications jamming for the commander. The AQF is the Army's only heliborne, self-contained, fully integrated division level asset. It uses the same subsystems as the Ground Based Common Sensor-Light and Heavy ( GBCS-L & GBCS-H), and the USMC Mobile Electronic Warfare Support System ( MEWSS). The AQF is capable of intercept and location. It is also capable of conducting surgical or "smart" electronic attack against designated targets. The AQF preprocesses signal data at the sensor and provides its information to the Analytical Control Element (ACE) in near-real-time. System information provides input for the tasking and mission direction of other divisional IEW assets.
The Advanced Quickfix [AQF] is the air component of the Intelligence and Electronic Warfare Common Sensor (IEWCS) system. AQF provides Division and ACR commanders with an organic capability to listen to, locate for hard-kill targeting or order-of-battle resolution, or render ineffective through jamming opposition command and control and fire control nets and identify and locate counter/mortar, counter/battery, ground surveillance and other radar emissions. It provides the line of sight (LOS) extension necessary to provide for location accuracies sufficient for "Steel on Target" requirements, as well as for extension of C2 Jamming LOS.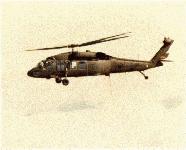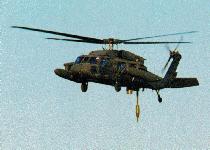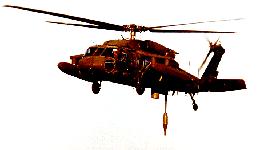 | | | | | | | | |
| --- | --- | --- | --- | --- | --- | --- | --- |
| EVENT SCHEDULE FISCAL YEAR | 96 | 97 | 98 | 99 | 00 | 01 | 02 |
| QTR | 1 2 3 4 | 1 2 3 4 | 1 2 3 4 | 1 2 3 4 | 1 2 3 4 | 1 2 3 4 | 1 2 3 4 |
| Award Low Rate Initial Production Contract | 1 | | | | | | |
| Field to Task Force XXI | 2 | | | | | | |
| IOT&E | | 4 | | | | | |
| MS III | | | 1 | | | | |
| Award Full Scale Production Contract | | | 1 | | | | |
| Full Scale Production Awards | | | | 1 | 1 | 1 | 1 |
Sources and Methods
---
---
http://www.fas.org/irp/program/collect/quickfix.htm
Created by John Pike
Maintained by Steven Aftergood

Updated Thursday, November 25, 1999 12:11:07 PM