---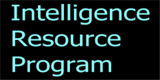 ---
Prophet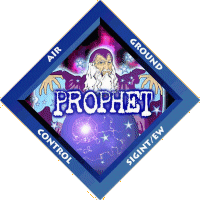 General Description. Prophet is the Division and Armored Cavalry Regiment (ACR) commander's principal signals intelligence & electronic warfare (SIGINT & EW) system and preprocessor of organic SIGINT. It supports Force XXI and Army After Next (AAN) concepts by providing the commander with greatly enhanced situational awareness. Prophet will also provide the Tactical Commander with an enhanced capability for electronic Intelligence Preparation of the Battlefield (IPB), battlespace visualization, target development, and force protection throughout the division's width and depths as defined in Army XXI. Prophet will provide for non-lethal fires through its Electronic Attack and will provide the commander with their own Navigation Warfare (NAVWAR) asset.
The System is named for "The Prophets" Delta Company, 104th Military Intelligence Battalion, 4th Infantry Division, Ft Hood, TX and the unit it was reflagged from, Alpha and later Delta Company, 522d Military Intelligence Battalion, 2d Armored Division, "the Original Prophets".
Interfaces and Connectivity. Prophet feeds the division and armored cavalry commander's Analysis Control Elementís (ACE) All Source Analysis System (ASAS). It will also feed the subordinate commander's Analysis Control Teamís (ACT) Common Ground Station (CGS) and/or ASAS-Remote Work Stations (ASAS-RWS) providing in near-real-time digital information to the common operating picture (COP). Commanders receive added force protection from Prophet's ability to provide voice reports to the supported units from the Prophet Ground and Control assets.). To optimize its capabilities, Prophet is fully integrated with and cued through ASAS by sound IPB and other sensors such as Joint STARS, GUARDRAIL Common Sensor (GRCS), Artillery Counter Mortar/Battery Radars and Forward Area Air Defense Command and Control/FAADC2, in a synchronized effort to support the warfighter. Regardless of Prophetís roles the operations officer must ensure Prophet is synchronized with all other assets with in the battlespace.
Missions of Prophet.
Signals Mapping (Electronic Mapping) (Primary Mission)
Electronic Attack (EA)
Navigation Warfare (NAVWAR)
More precise locationing techniques to assist in the targeting process
Selected signals internals exploitation (either directly from the Ground or remotely from Air)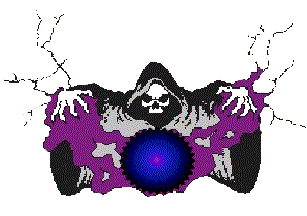 Sources and Resources
---
---
http://www.fas.org/irp/program/collect/prophet.htm
Maintained by Steven Aftergood
Created by John Pike
Updated Tuesday, February 08, 2000 7:46:24 AM