---
SECTION 8 - TRAINING
8.1 GENERAL Training is the key to successful integration of endurance UAVs into air operations. Endurance UAVs will perform missions across the spectrum of conventional, nuclear, special operation roles, and operations other than war. Specific qualification and certification requirements for each position will be determined during the demonstration phase of the ACTD. Predator positions have been determined and can be found in the ACC Predator Fielding Plan.
8.2 FORMAL TRAINING The fielding and operation of the endurance UAVs will present a number of training challenges for the Air Force's operations/training community. As a "migration" from the ACTDs to operational use by the Air Force the endurance UAVs generate significant requirements in the training arena. As the overall force provider for endurance UAVs, ACC will determine operational training requirements and provide the necessary training for endurance UAVs. The Training Support Squadron (TRSS) will lead ACC's effort in creating a Replacement Training Unit (RTU) for endurance UAVs. In the near term, this requirement can be satisfied by selectively manning existing contract training slots with Predator system operator candidates that already have experience in related career fields. The diverse and relatively low numbers of personnel required to operate and maintain endurance UAVs does not make it cost effective for Air Education and Training Command to conduct specialized training. As a result, ACC will contract out applicable training until sufficient numbers of bluesuit instructor personnel can be grown and placed into an RTU. As the numbers of UAV assets grow, AETC may be required to develop undergraduate level training for NCOs who will train to operate UAVs. HQ ACC's Training Support Squadron (TRSS) or its designated training agency will be responsible for contracting and reviewing formal training programs which satisfy endurance UAV requirements.
8.2.1 Air Vehicle Operator (AVO) Future AF endurance AVO qualification requirements will be determined during the demonstration phase of the ACTDs. Once qualification requirements are determined, a detailed screening process and training syllabi will be developed. Potential AVOs may include AF enlisted members (new recruits or cross-trainees) who would undergo a carefully designed screening process to measure their potential to complete AVO training. Figure 8-1 outlines a notional training program to screen and train personnel for the AVO position. The screening process will include academic, mechanical, medical, and physical skill testing. After successful screening, AVO candidates progress to the Undergraduate UAV Training Course. The Undergraduate UAV Training Course will be similar to aviation ground school to include weather, flight planning, airmanship, radio procedures, and various other applicable disciplines. Upon completion of Undergraduate UAV training, candidates would proceed to a flight phase where the student learns basic flight principles. The flight training phase should include an IFR certification. Candidates then move to MAE, Conv HAE, or LO-HAE UAV IQT/MQT specialized training to receive final certification. These phases provide training on the specific UAV the student is to be assigned. AVO candidates with previous flight training may delete applicable steps of the training flow. To execute the notional UAV training program a number of AF regulations may need to be amended (i.e., AFR 51-4). In addition, close coordination with the Federal Aviation Administration (FAA) will be required to ensure proper certification/training to fly in the National and International Airspace Systems. FAA certification of AVO are not required at this time.
8.2.2 Mission Commander The mission commander position will be an officer billet satisfied by a variety of disciplines; i.e., pilot, navigator, electronic warfare, intelligence, weapons controller, or other appropriate TBD personnel. Training for this position will consist of academics, problem-solving exercises, and On-the-Job Training (OJT). The mission commander will be responsible for receiving the mission tasking, as well as executing the mission objectives. The mission commander maintains situational awareness, evaluates survivability, assesses mission plan feasibility, and coordinates air vehicle operations.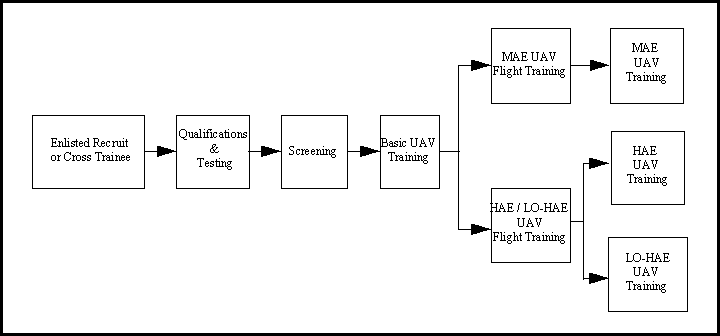 Figure 8-1: Notional Endurance AVO Training
8.2.3 Mission Planner The mission planner position will require skills similar to those currently being performed by U-2 planners. These personnel may come from an ops or intel background. Previous recce collection and mission planning experience is essential. This position prepares mission plans to include developing flight plans/profiles, defining areas of avoidance, emergency actions, data record activity, data link, and review of geography/terrain.
8.2.4 Maintenance Training All requirements for maintenance training will be derived from the Instructional Systems Development (ISD) analysis accomplished by the contractor (when applicable), and a separate ISD analysis accomplished by ACC/TRSS. The Air Force (ACC, AETC/FTD, and ASC) will approve all training courses and equipment recommended by the contractor through the ISD analysis.
8.2.4.1 Concept of Training The UAV maintenance training concept and philosophy are derived to produce highly competent, technically capable, and knowledgeable maintenance personnel. This concept considers the technological advances inherent in its design together with safety and reliability.
8.2.4.1.1 The Technical Training Center (TTC), Field Training Detachment (FTD), and OJT, and Contractor Type-1 Training will be incorporated to produce a qualified maintenance technician. The approach to training is three fold. First, provide the technician with basic knowledge and understanding of aircraft systems and theories applied in maintaining the aircraft. Second, provide the technician in-depth theory and task-oriented training to include troubleshooting and fault isolation techniques. And third, allow the technician to gain valuable hands-on maintenance experience via a closely monitored FTD, Contractor Type-1 and/or OJT certification program.
8.2.4.1.2 Prerequisite training will be provided by AETC through the FTD. Prerequisite training is designed to provide technicians with knowledge needed to successfully complete the objectives identified in their respective AFSC FTD courses. In addition, technicians must be trained in areas such as tech order system and general aircraft safety.
8.2.4.1.3 Once (when required) training is complete, AFSC-specific training courses will be provided by AETC through FTD and Contractor Type-1 Training. AFSC-specific courses are intended to provide technicians with in-depth theory and, in some instances, hands-on experience relative to UAV maintenance tasks.
8.2.4.1.4 OJT certification training will provide UAV maintenance technicians with duty/task-specific, hands-on maintenance training in the production environment. This certification training program will be developed as part of the FTD program and unit OJT program. Tasks trained during certification training periods will be those tasks identified as skill-level upgrade tasks or critical skill tasks in the applicable AFSC Specialty Training Standard (STS) or Air Force Job Qualification Standard (AFJQS), or tasks identified through ISD as requiring hands-on training.
8.2.4.2 Maintenance Personnel Requirements The UAV Maintenance Trained Personnel Requirement (TPR), lists each Air Force Specialty Code (AFSC) to maintain the UAV.
| | |
| --- | --- |
| AFSC | Title |
| 2A3X3 | Aerospace Maintenance |
| 2A4X3 | Aircraft Com/Nav Avionics System |
| 2A4X1 | Aircraft Guid/Cont Avionics System |
| 2A6X6 | Electrical & Environmental System |
| 2A1X1 | Avionics Sensor Maintenance |
| 2A1X7 | Elect Warfare Systems |
| 2A6X2 | Aerospace Ground Equip |
| 2A7X3 | Structural Maintenance |
Table 8-1: Maintenance Personnel Requirements
8.2.5 Imagery/Sensor Payload Training The mission planner and sensor specialist positions will be manned by personnel in the designated AFSC 1N1X1 (Imagery Analyst). Initial imagery training is conducted at Goodfellow AFB TX for all new imagery analysts. The UAV unit training section will be responsible for providing OJT for newly assigned personnel.
8.3 CONTINUATION TRAINING Currencies and Continuation Training (CT) requirements are TBD and will be managed by HQ ACC. Each UAV flight will have a comprehensive training program optimized for their unique mission profiles. Missions will be flown by LRE, MCE (or GCS), and SE personnel training to meet CT requirements. LRE training will consist of events involved with the launch and recovery phases of flight. MCE/GCS training will exercise the unit commander, UAV operator, mission planning specialist, imagery analysts, sensor operators, communications technicians, equipment maintenance technicians, possibly logistical and support, and liaison (to JFACC/ AOC, etc.) personnel in their tasked events. SE and maintenance training will ensure a capability to maintain the air vehicle sensors, avionics, airframes, engines, fuel systems, pneumatic/hydraulics, and datalink communications gear. CT management will be the responsibility of the UAV Squadron Commander.
8.4 EXERCISE PARTICIPATION Training missions will include participation in exercises such as Red/Green Flags, Air Warrior, etc. The endurance UAVs will also be available for theater exercises and are encouraged to be utilized in various geographic and climatic environments.
8.5 SIMULATION UAV training presents the first real opportunity to make the maximum utility of the latest high tech, high fidelity simulation systems. The difference between operating a console during a real mission and a simulation is minimal. Simulators must be developed and procured which replicate the functionality of the MCE, LRE and GCS. UAV simulators can reduce training time and risks, especially in initial flight training operations. Lessons learned from the Predator ACTD highlight the need for a concurrent simulator procurement effort for the HAE programs.