---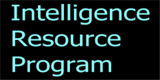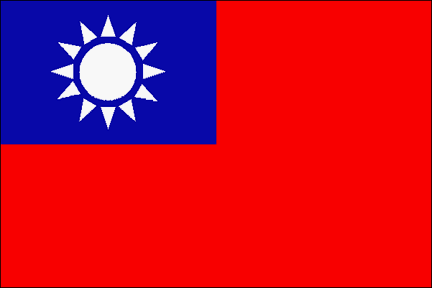 ---
Makung Airfield
23°34'03"N 119°37'44"E
Pengfu is Taiwan's largest offshore island, and outward transportation is primarily surface and air. Makung Airport serves both military and civil functions; the runway is 3000 m long and 45 m wide.
As air transport is not affected by the fierce northeastern season wind in winters, the station has become the gate to Penghus' outside linking. In response to the rapid passenger growth, the CAA formally set up Makung Airport Office on 1 August 1977, and elevated to Class B station by order of the Executive Yuan on 18 January 1993. Due to Penghus' unique geological environment and the booming tourism development in recent years, the passenger number has reached over 2 million counts and more than 42,000 flights by 1998. Presently, there are four serving airlines, including FAT, TNA, UIA and FAL as well as Daily Air Corp. under the contract with Penghus County Government for emergency medical delivery. The daily air traffic volume is seventy plus flights; the routes cover Taipei, Taichung, Chiayi, Kaohsiung and offshore island Chimei and Wang An.
Currently, there are aviation building, police station, different sizes of car park, taxi parking, VIP room, dormitory, cargo transport station. The building has 5,086 m2 floor space and 25,164 m2 of apron, capable of accommodating up to 7 medium and 2 small aircraft. The station has procured 11 hectares of land for the expansion of the station.
On 1 May 1991, the station formally took over Chimei and Wang An Airports, established Chimei, Wang An auxiliary stations, striving to improve the offshore island's transportation service quality, strengthening the government's support for offshore residents.
Penghu [The Pescadores] consists of 64 islands of different sizes located in the Taiwan Straits, roughly midway between Taiwan and mainland China. A coastline over 300 kilometers and gigantic basalt rock formation form the unique geographical scenery of Penghu. Fishing is the major source of income in the Pescadores. The Penghu archipelago consists of many islands, and at low tides there are as many as one hundred islands located. At the easternmost tip lies the Women Island; the westernmost tip Flower Island; the southernmost tip Chimei island; and the northernmost Muto Island. The land area totals 126.86 square kilometers. The Makung Island is the largest island in the archipelago, followed by Hsiyu, Baisha, Wanan and Chimei.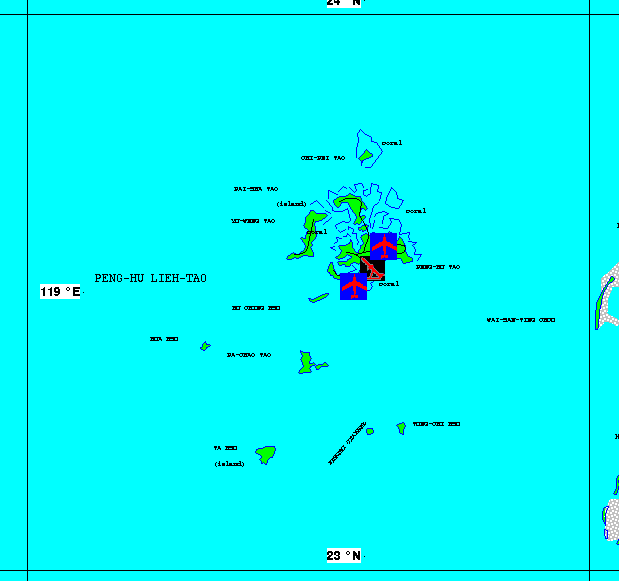 Sources and Methods
---
---
http://www.fas.org/irp/world/taiwan/facility/makung.htm
Created by John Pike, Tim Brown and Charles Vick
Created by John Pike
Maintained by Webmaster

Updated Saturday, April 01, 2000 4:07:44 AM