---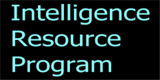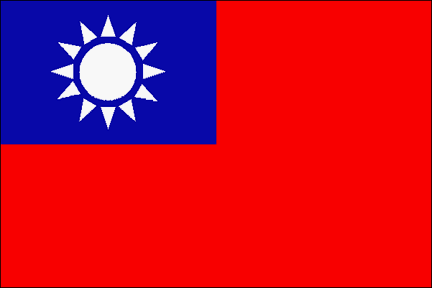 ---
Kaohsiung International Airport
22°34'31"N 120°21'02"E
Kaohsiung is Taiwan's second largest city is the island's major industrial center and largest international port.

Kao-hsiung is the location of one of six Sky-Bow surface-to-air air defense missile batteries.

Taiwan has two international airports, Chiang Kai-shek International Airport near Taipei in the north and Kaohsiung International in the southern port city. Both airports are currently being expanded and upgraded.

Kaohsiung International Airport was established in the Japanese Rule of Taiwan. ROC government took over as the training base for Air Force in the early stage of restoration of Taiwan. However "Kaohsiung Airport" was further expanded after shift to Civil Aeronautics Administration in 1965 with the purpose of exploring airfreight business in the southern part of Taiwan. In the meantime the airport operated domestic passenger as well as air cargo business. Moreover the international air cargo was entered into operation in April 1969. While this airport was formerly promoted as "Kaohsiung International Airport" on July 1, 1969 and operated international passenger business in October 1972. On the whole the current passenger terminal building for domestic line, control tower and navigation aids installation were constructed in May 1972. From 1986 to 1987, five aprons for domestic airlines and one runway were constructed. The second phase expansion went into construction in January 1991. Among which passenger terminal building for international lines was inaugurated on January 11, 1997. Besides cargo apron, parking lot, high-rise road, overpass and aircraft maintenance shop were completed one by one. This airport occupies 244 hectares, taking up one fifth that of Chiang Kai-shek International Airport. The runway is 3,150 meters in length, 60 meters in width. It is equipped with category A landing instrument system. To reduce the inconvenience, caused by the aircraft noise, to neighborhood residents' daily life, this airport imposes curfew starting from 12:00 am to 6:30 am and forbids any take-off and landing operation, except for emergency. There are 34 aircraft parking lots, no. 3 to no.8 and no. 10 to no. 18 are provided for domestic airlines, no. 21 to no. 32 are for international airlines, no. 33 to no. 37 are designed for cargo airlines. In addition two spare aprons are used for build-up of cargo.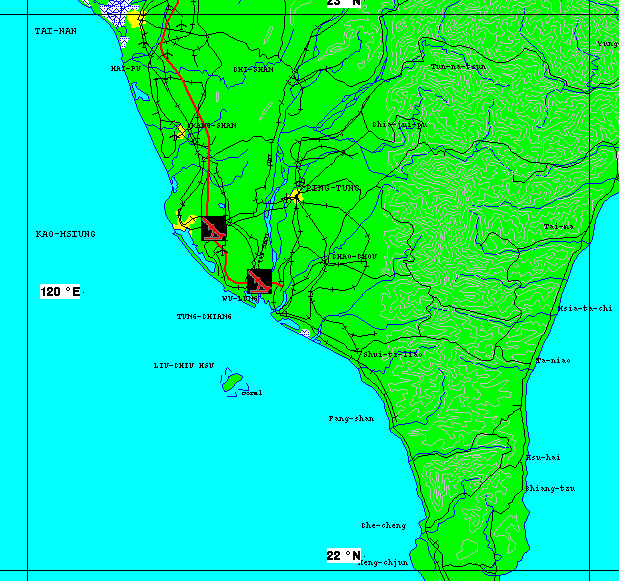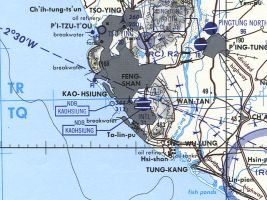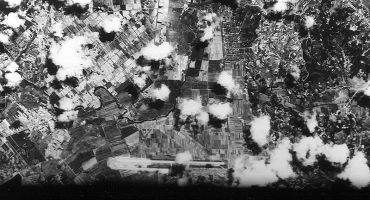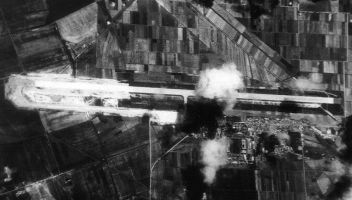 Sources and Methods
Army opens five missile bases to media China News [Taiwan] 27 August 1999 -- The five Sky Bow missile bases in Taiwan are located in Penghu, Taichung, Sanchih, a northern coastal township, and Kaohsiung, which has two.
ROC ARMY UNVEILS SKY BOW MISSILE BASE IN KAOHSIUNG China News [Taiwan] 26 August 1999 -- The Republic of China Army unveiled its Sky Bow surface-to-air missile base in Linyuan in the southern Taiwan county of Kaohsiung County. The five Sky Bow missile bases in Taiwan are located in Sanchih, a northern Taiwan coastal township; Penghu, an offshore island county off southwestern Taiwan coast; Taichung in central Taiwan; and two bases in the southern Taiwan county of Kaohsiung. Sky Bow missiles have been deployed in Tungyin, a small islet of the Matsu island group. All of the six Sky Bow missile bases are equipped with highly advanced phased array radar systems.
---
---
http://www.fas.org/irp/world/taiwan/facility/kaohsiung.htm
Created by John Pike, Tim Brown and Charles Vick
Created by John Pike
Maintained by Webmaster

Updated Saturday, April 01, 2000 4:07:44 AM