---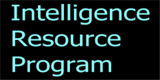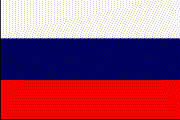 ---
Post-Soviet Developments
KGB spetsnaz forces were assigned to storm the Russian Parliament building early on 21 August 1991 and seize key leadership personnel, including Boris Yeltsin. Units assigned this mission included the Al'fa (Alpha) counterterrorist group subordinate to the KGB's Seventh Main Directorate (Surveillance), and commanded by Hero of the Soviet Union, General Major Viktor Karpukhin. Another KGB unit was under the KGB's First Chief Directorate (Foreign Operations) and intended principally for operations abroad. It was commanded by an officer identified only as Col. Boris B. However, the commanders on the scene decided not to execute thes plan, and some Alpha subgroup commanders and personnel refused to take part in the action, which contributed to the failure of the coup against Gorbachev, and ultimately the collapse of the Soviet Union.
On 21 August 1991 Vladimir Kryuchkov, KGB head and one of the leaders of the coup, was arrested. The next day, a reformer, Vadim Bakatin, was appointed in Kryuchkov's place. On 24 October 1991 Mikhail Gorbachev signed a decree abolishing the KGB.
The Soviet Union's Committee for State Security dissolved along with the USSR in late 1991. However, most of its assets and activities have continued through several separate organizations.
On 30 October 1997 the State Duma today voted down a draft federal law "On State Security Agencies in the Russian Federation" submitted by Sergey Skurikhin, a deputy of the Liberal Democratic Party of Russia [LDPR]. It was backed only by LDPR leader Vladimir Zhirinovskiy, and opposed by the factions of the CPRF [Communist Party of the Russian Federation], Our Home is Russia, Yabloko, and the Agrarian deputies group. A total of 148 deputies voted in favor of the draft law, 129 voted against; and with 11 abstentions. The Russian president and the Russian government did not support the adoption of the draft law. The law proposed the creation in Russia of a new state agency, the Russian Ministry of State Security, recombining Federal Security Service, the Foreign Intelligence Service, and the Federal Agency for Government Liaison and Information.
Sources and Methods
The KGB & Its 'Successors' By J. MICHAEL WALLER Senior Fellow [American Foreign Policy Council] Perspective Volume IV, No 4 (April-May 1994) Institute for the Study of Conflict, Ideology, and Policy
The KGB: "They Still Need Us" By Natalia Gevorkian Bulletin of the Atomic Scientists January 1993
KGB : Death and Rebirth by Martin Ebon [Bergin & Garvey, April 1994]
Spies without Cloaks The KGB's Successors Amy Knight [Princeton University Press 1996] 328 p.
The Empire Strikes Back, How the KGB Is Restoring The Old Soviet Union, Amy Knight The Washington Post Sunday, May 19 1996;
NEW ALIAS, OLD TRICKS By Bruce W. Nelan. Reported by Sally B. Donnelly/Moscow TIME March 7, 1994 Volume 143, No. 10
THE KGB: STILL IN CONTROL AFTER ALL THESE YEARS by Oleg Kalugin SOURCES eJOURNAL
ALEXANDRE KONANYKHINE V. RUSSIAN MAFIA A well-documented case of KGB attempt to manipulate the U.S. Government illustrates the degree of criminalization of Russia and corruption of the Russian Government. [or not, as the case may be]
Russia: Russian Duma Rejects Law on New State Security Body FBIS-SOV-97-303 30 Oct 1997
---
---
http://www.fas.org/irp/world/russia/kgb/post_cccp.htm
Created by John Pike
Maintained by Steven Aftergood

Updated Wednesday, November 26, 1997 5:56:23 PM