---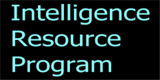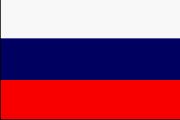 ---
Operations of the Main Intelligence Administration (GRU)
Glavnoye Razvedyvatelnoye Upravlenie (GRU)
The GRU is the foreign intelligence organ of the Russian Ministry of Defense, and it carries out the functions of the central organ of military intelligence within the General Staff. Though sometimes compared to the US Defense Intelligence Agency, its activities encompass those performed by nearly all joint US military intelligence agencies as well as other national US organizations. The GRU gathers HUMINT through military attaches and foreign agents. It also maintains significant signals intelligence (SIGINT) and imagery reconnaissance and satellite imagery (IMINT) capabilities.
The GRU is currently led by General Fedor Ladygin, who has stated that the GRU is increasingly focused on target areas, in which civil and military interests intersect. In an interview in the Komsomolskaya Pravda of 05 November 1996 Ladygin stated that one of the main priorities of his organization be the military-related economic and technical espionage, to prevent Russia from sinking "to the status of a third world country."
An agreement on intelligence cooperation between Russia and China was signed in Beijing at the end of the summer of 1992. It envisaged the restoration of the cooperation in the area of intelligence which had been cut off in 1959. This secret treaty covered the activities of Russian Military Strategic Intelligence (GRU) and the Foreign Intelligence Service, which are cooperating with the Chinese People's Liberation Army's Military Intelligence Directorate.
The FSB and the GRU Intelligence Directorate of the ZakVO [Transcausasus Military District] (now the GRVZ [Group of Russian Forces in Transcaucasia]) acted jointly in the 1991 "New Year coup" in Georgia. However, the two agencies were reportedly supporting different sides the war in Abkhazia.
Sources and Resources
Foreign Intelligence Service Changes Urged FBIS-SOV-96-139-S 15 Jun 1996
GRU Chief Cited on Military Intelligence FBIS-SOV-96-218 5 Nov 1996
---
---
http://www.fas.org/irp/world/russia/gru/ops.htm
Created by John Pike
Maintained by Webmaster

Updated Wednesday, November 26, 1997 5:56:23 PM