---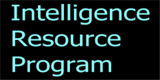 ---
Romanian Intelligence Agencies
Sources and Resources
Website of Larry Watts, author of "With Friends Like These" and other publications on Romania and intelligence
Intelligence Reform in Europe's Emerging Democracies by Larry L. Watts, Studies in Intelligence, vol. 48, no. 1, 2004
Reconciling Intelligence Effectiveness and Transparency: The Case of Romania by Florina Cristiana Matei, Strategic Insights, Volume VI, Issue 3 (May 2007)
The Intelligence Phenomenon in a New Democratic Milieu. Romania -- A Case Study by Valentin Fernand Filip, Naval Postgraduate School, March 2006
A CLEAR AND PRESENT DANGER TO DEMOCRACY: THE NEW ROMANIAN SECURITY SERVICES ARE STILL WATCHING V G BALEANU
THE ENEMY WITHIN: THE ROMANIAN INTELLIGENCE SERVICE IN TRANSITION January 1995 V G Baleanu
Ion Mihai Pacepa, Red Horizons: Chronicles of a Communist Spy Chief, Washington, 1987.
Security Intelligence Services in New Democracies: The Czech Republic, Slovakia and Romania By Kieran Williams and Dennis Deletant. London: Palgrave, in association with the School of Slavonic and East European Studies, University College London, 2001. 291 pages.
---
---
http://www.fas.org/irp/world/romania/
Created by John Pike
Maintained by Steven Aftergood
Updated May 21, 2012