---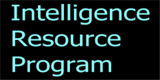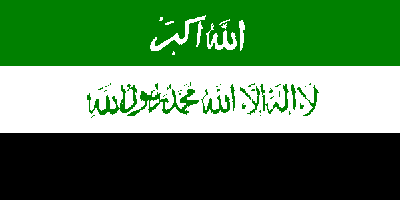 ---
Taleban ("the Seekers")
The Taleban ("the Seekers") was formed in September of 1994 in the southern Afghan province of Kandahar by a group of graduates of Pakistani Islamic colleges (madrassas) on the border with Afghanistan, run by the fundamentalist Jamiat-e-Ulema. The members of the Taleban Islamic Movement of Afghanistan (TIMA) were mostly Pashtuns from Kandahar in Southern Afghanistan and were led by a mullah (a village-level religious leader), Mohammad Omar. The Taleban advocated an 'Islamic Revolution' in Afghanistan, proclaiming that the unity of Afghanistan should be re-established in the framework of Sharia (Islamic law) and without the mujahedin. Their fighting ranks were mostly filled with former veterans of the war against Soviet forces. On 11 September 1996 the Taleban captured Jalalabad, the eastern city bordering Pakistan and on 27 September 1996 they captured Kabul, ousting the government. They took former President Najibullah and his brother from a UN compound where they had taken refuge since the fall of his Soviet-backed government in April 1992, beat them severely and then hanged them from lamposts in the city center. At the beginning of June 1997, the Taleban effectively controled two-thirds of the country. At the end of 2001, they were toppled in Operation Enduring Freedom.

The Taleban applied a strict interpretation of Sharia, enforcement of which was administered by the "Department for Promoting Virtue and Preventing Vice." In Kabul soldiers searched homes for evidence of cooperation with the former authorities or for violations of Taleban religious-based decrees, including depictions of living things (photographs, stuffed toys, etc.) Individuals were beaten on the streets by Taleban militia for what were deemed infractions of Taliban rules concerning dress, hair length, and facial hair, as well as for restriction on women being in the company of men. The Taleban required women to wear strict Islamic garb in public, and Taleban gender restrictions interfered with the delivery of humanitarian and medical assistance to women and girls. According to regulations, a man who shaved or cut his beard could be imprisoned until his beard grows back. Beards were to protrude farther than would a fist clamped at the base of the chin.

The country was effectively partitioned between areas controlled by Pashtun and non-Pashtun forces, as the Taleban controlled all the predominantly Pashtun areas of the country (as well as Herat and Kabul), while non-Pashtun organizations controlled the areas bordering on the Central Asian republics whose populations are ethnically non-Pashtun, such as Uzbeks and Tajiks.

In October 1997 the Taliban changed the name of the country to the Islamic Emirate of Afghanistan, with Mullah Omar, who had previously assumed the religious title of Emir of the Faithful, as head of state. There was a six-member ruling council in Kabul but ultimate authority for Taliban rule rested in the Taliban's inner Shura (Council), located in the southern city of Kandahar, and in Mullah Omar.
Sources and Resources
Attorney General Announces Criminal Complaint Against John Walker Lindh, press conference, January 15, 2002. "Today I am announcing the filing of criminal charges against John Walker Lindh, an American citizen who was captured in Afghanistan fighting for the Taliban."
Criminal Complaint Against John Walker Lindh, affidavit filed in support of arrest, January 15, 2002.

Alemarh.com, pro-Taliban web site

Afghanistan profile @irp.fas.org
Hizb-i Wahdat (Unity Party) profile @irp.fas.org
Northern Alliance profile @irp.fas.org

THE ISLAMIC TALIBAN MOVEMENT And The Dangers of Regional Assimilation Nida'ul Islam Magazine (Call of Islam) April - May 1997
"Our Goal is to Restore Peace and Establish a Pure and Clean Islamic State in Afghanistan" Nida'ul Islam Magazine (Call of Islam) April - May 1997 -- The Spokesperson of the Taliban Government to Nida'ul Islam
Whither the Taliban? Mr. Ali A. Jalali and Mr. Lester W. Grau Foreign Military Studies Office, The Cyber-Caravan 6 March 1999

Afghanistan: The Forgotten Crisis By Barnett R. Rubin - WRITENET (UK), WRITENET Country Papers - (February 1996) [Much of the text of this profile was derived from this source]
Soldiers of Islam: Origins, Ideology and Strategy of the Taliban - Aabha Dixit, Research Associate, IDSA
---
---
http://www.fas.org/irp/world/para/taleban.htm

Created by John Pike
Maintained by Steven Aftergood Updated July 31, 2002