---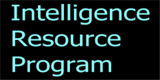 ---
Sipah-I-Sahaba/Pakistan (SSP)
Description
The Sipah-I-Sahaba/Pakistan (SSP) is a Sunni sectarian group that follows the Deobandi school. Violently anti-Shi'a, the SSP emerged in central Punjab in the mid-1980s as a response to the Iranian Revolution. Pakistani President Musharraf banned the SSP in January 2002.
Activities
The group's activities range from organizing political rallies calling for Shi'as to be declared non-Muslims to assassinating prominent Shi'a leaders.
Strength
Unknown.
Location/Area of Operation
Pakistan.
External Aid
Unknown.
Sources and Resources
---
---
http://www.fas.org/irp/world/para/ssp.htm
Created by John Pike
Maintained by Steven Aftergood Updated May 1, 2003