---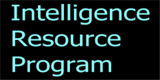 ---
Patriotic Union of Kurdistan (PUK)
Geography, politics and history have conspired to render 30 million Kurds the largest stateless people in the Middle East. In northern Iraq, all central government functions have been performed by local administrators, mainly Kurds, since the Government withdrew its military forces and civilian administrative personnel from the area after the 1991 uprising. A regional parliament and local government administrators were elected in 1992. This parliament last met in May 1995. Discussions among Kurdish and other northern Iraqi political groups continue on the reconvening of parliament, but fighting between the PUK and KDP continue to prevent normal parliamentary activity.
In northern Iraq, fighting continued in 1997 between the two main Iraqi Kurdish groups, the Kurdistan Democratic Party (KDP) and the Patriotic Union of Kurdistan (PUK). In addition, attacks on civilians by the Turkish Kurd terrorist organization, the Kurdistan Workers' Party (PKK), resulted in many deaths, particularly among the vulnerable Assyrian minority and villagers who supported the KDP. Turkish forces entered Iraq several times during the year to combat the PKK. These separate conflicts converged in November, when Turkish air and ground elements joined the KDP to force the PUK and the PKK to return to the established intra-Kurdish ceasefire line. Intra-Kurdish fighting in October and November resulted in the deaths of over 1200 fighters and an undisclosed number of civilians. A ceasefire established on 24 November 1997 ended the fighting for the remainder of the year, albeit with a few sporadic clashes.
The KDP estimated that 58,000 KDP supporters were expelled from Suleymaniyah and other PUK-controlled areas from October 1996 to October 1997; the PUK says that more than 49,000 of its supporters were expelled from Irbil and other KDP-controlled areas from August 1996 through December 1997. The U.N. reports that more than 10,000 persons were forced from their homes when fighting broke out between the Kurdish factions along their cease-fire line in October 1997.
The United Nations has documented over 16,000 cases of persons who have disappeared in the Iraqi sector of Kurdistan. According to the Special Rapporteur, most of these cases occurred during the Anfal Campaign. He estimates that the total number of Kurds who disappeared during Anfal could reach the tens of thousands. Human Rights Watch estimates that the total at between 70,000 and 150,000, and Amnesty International (AI) at more than 100,000.
Sources and Resources
---
---
http://www.fas.org/irp/world/para/puk.htm
Created by John Pike
Maintained by Webmaster
Updated Saturday, August 08, 1998 7:35:41 AM