---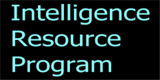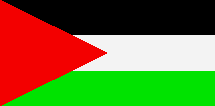 ---
Popular Struggle Front (PSF)
Description
Radical Palestinian terrorist group once closely involved in the Syrian-dominated Palestinian National Salvation Front. Led by Dr. Samir Ghosheh. Rejoined the PLO in September 1991.
Activities
Terrorist attacks against Israeli, moderate Arab, and PLO targets.
Strength
Fewer than 300.
Location/Area of Operation
Mainly Syria and Lebanon, and elsewhere in the Middle East.
External Aid
Receives support from Syria and may now receive aid from the PLO.
Sources and Resources
---
---
http://www.fas.org/irp/world/para/psf.htm
Created by John Pike
Maintained by Webmaster
Updated Saturday, August 08, 1998 7:35:41 AM