---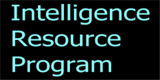 ---
Revolutionary Nuclei
Description
Revolutionary Nuclei (RN) emerged from a broad range of antiestablishment and anti-US/ NATO/EU leftist groups active in Greece between 1995 and 1998. The group is believed to be the successor to or offshoot of Greece's most prolific terrorist group, Revolutionary People's Struggle (ELA), which has not claimed an attack since January 1995. Indeed, RN appeared to fill the void left by ELA, particularly as lesser groups faded from the scene. RN's few communiques show strong similarities in rhetoric, tone, and theme to ELA proclamations. RN has not claimed an attack since November 2000 nor has it announced its disbandment.
Activities
Since it began operations in January 1995, the group has claimed responsibility for some two-dozen arson attacks and low-level bombings targeting a range of US, Greek, and other European targets in Greece. In its most infamous and lethal attack to date, the group claimed responsibility for a bomb it detonated at the Intercontinental Hotel in April 1999 that resulted in the death of a Greek woman and injured a Greek man. Its modus operandi includes warning calls of impending attacks, attacks targeting property vice individuals; use of rudimentary timing devices; and strikes during the late evening–to– early morning hours. RN last attacked US interests in Greece in November 2000 with two separate bombings against the Athens offices of Citigroup and the studio of a Greek/ American sculptor. The group also detonated an explosive device outside the Athens offices of Texaco in December 1999. Greek targets have included judicial and other government office buildings, private vehicles, and the offices of Greek firms involved in NATO-related defense contracts in Greece. Similarly, the group has attacked European interests in Athens, including Barclays Bank in December 1998 and November 2000.
Strength
Group membership is believed to be small, probably drawing from the Greek militant leftist or anarchist milieu.
Location/Area of Operation
Primary area of operation is in the Athens metropolitan area.
External Aid
Unknown, but believed to be self-sustaining.
Sources and Resources
---
---
http://www.fas.org/irp/world/para/nuclei.htm
Maintained by Steven Aftergood Updated May 21, 2004