---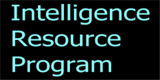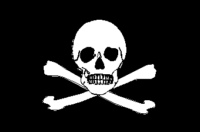 ---
La Cosa Nostra
In the 1920s and 1930s, the United States was swept by a wave of gangsters who took over neighborhoods through violence and set up systems of illegal activities. Over time, these gangsters extended their reach, developed sophisticated operations, and even forged agreements among themselves. Because American law enforcement responded to the crimes instead of to the criminal organizations, these gangs, by the 1960s, had developed into a powerful syndicate, known as La Cosa Nostra ["our thing"], that had deeply rooted in American institutions and business. It has taken the United States over 35 years and untold resources to effectively address the problem. To this day the influence of this syndicate, although weakened, has not been overcome. In many large cities of the USA criminal organizations pay a type of "business tax" to La Cosa Nostra, in order to be able to execute their own criminal offences. The 2000 "made members" of La Cosa Nostra belong to 24 La Cosa Nostra families. By means of stooges and dummy firms La Cosa Nostra controls numerous entertainment places, and also business in textiles, building, food and food services as well as companies in the garbage business. Organized Crime (OC) is a continuing and self-perpetuating criminal conspiracy employed by groups that are hierarchical in structure, feed on fear and corruption, and are motivated by the potential generation of profits, impacting particular locales/regions or the nation as a whole. OC groups maintain their position through the use of violence or threat of violence, corruption of public officials, and extortion. Much like the multinational conglomerates they resemble, OC groups have expanded their activities into areas such as smuggling of drugs and other embargoed commodities, industrial and technological espionage, financial market manipulation and the corruption and control of groups within and outside of the legal state system. The La Cosa Nostra (LCN) is the most significant organized criminal threat to American society. When one factors in the number of nonmember criminal associates for each LCN member, the magnitude of the problem posed by the LCN takes on an even more compelling dimension. Behind La Cosa Nostra are Italian organizations - the four Italian Organized Crime (OC) groups currently active in the United States are the Sicilian Mafia, Camorra, 'Ndrangheta and Sacra Corona Unita' (United Sacred Crown). Members of these organizations came to America in the 1960's and associated themselves with La Cosa Nostra. By an agreement with the Boss of the largest Cosa Nostra family in New York, these immigrants got permission for operating the heroin trade. Since this time these groups have become larger and gained control of a part of the criminal operations which once belonged exclusively to La Cosa Nostra. The threat to the U.S. posed by Italian OC groups centers around their drug trafficking and money laundering activities. Italian OC groups regularly cooperate with other international organized crime groups in the trafficking of drugs and other criminal activities. Their influence extends to parts of Europe, Asia, North America, South America, the Caribbean and Australia. Italian OC members and associates in the United States are presumed to be involved in criminal activities, both on an independent basis and in conjunction with members of the American La Cosa Nostra (LCN). Most of the Italian OC affiliates in the United States are concentrated in the northeast; however, there is also significant Italian OC presence in Florida, Southern California, and selected areas of the Midwest and mid-Atlantic regions. Italian OC enterprises have been involved in heroin trafficking for decades and were the primary importers of heroin into the U.S. prior to the Pizza Connection case in the early 1980s. In addition, investigations have documented Italian OC involvement in cocaine trafficking, often in collaboration with Colombian drug cartels. The FBI works closely with international law enforcement agencies to address Italian OC. For example, in 1991 the FBI initiated a joint investigation with Italian police services, the Royal Canadian Mounted Police and Colombian judicial authorities. This investigation targeted members of the Sicilian Mafia, Camorra, and 'Ndrangheta' who were collaborating with Colombian drug cartels in the shipment of cocaine to Italy and heroin to the U.S. This successful investigation resulted in the arrest of 89 people in the U.S., Italy, Canada and Colombia. Thirty people have been convicted in the U.S. alone and 50 individuals are currently on trial in Italy. As recently as November 1997, several FBI agents traveled to Italy and testified at this trial.

The FBI has had a significant impact on the LCN through the use of sophisticated investigative techniques such as electronic surveillance and undercover operations. Through the use of such techniques, FBI investigations have resulted in successful Federal prosecutions of the hierarchies of most LCN Families. The FBI's goal is to reduce the membership of all LCN Families by 25 percent, and to reduce LCN wealth through the aggressive use of asset forfeiture.

The RICO criminal forfeiture of assets such as union office or union pensions is significant because it removes the LCN from positions of power in a union and removes their ill-gotten gains by taking their pensions. Besides the vast sums the mob makes through labor racketeering, union membership provides a cloak of legitimacy to mob members and associates, as well as a source of health and pension benefits. Although the overall wealth of the LCN is difficult to estimate, substantial monetary forfeitures will undermine its financial power base and remove or reduce the profit incentive associated with organized crime. La Cosa Nostra penetrated some the largest American trade unions. By use of force and corruption La Cosa Nostra won control of the trade unions of the food, port, building, hotel and restaurant workers. Employers were extorted and the pension funds of the trade unions were stolen. Organized crime presence in unions, such as the International Brotherhood of Teamsters [IBT], continues but it is more subtle. Connections with organized crime members have become more difficult to detect. Local officer slots once filled with organized crime members are now held by their sons and son-in-laws. The presence of certain conditions or factors in a Local provides a fertile field in which organized crime influence and other forms of corruption take root and flourish. These conditions include "sweetheart" and sham arrangements with employers; decades of uncontested Local officer elections; a Local's failure to hold membership meetings; nepotism and favoritism in Local appointments and in assigning desirable work; dual unionism (e.g., IBT Local officers also belonging to a non-IBT union); financial misconduct; and members who would accept expulsion from the IBT rather than answer the IRB's questions. The removal of an organized crime-connected union officer, while vital, is often not sufficient to restore control of a Local to its members. As the organized crime family has strong economic reasons to maintain its influence over the Local, it will cause another of its delegates with more subtle and less obvious LCN connections to surface in the Local's hierarchy to replace the organized crime-controlled Local officer or employee. The cornerstone of all FBI LCN investigations is the Enterprise Theory of Investigation (ETI). The ETI requires that an LCN Family or a LCN-related "association in fact" be the enterprise in a RICO prosecution or a Civil RICO proceeding. Evidence of predicate criminal acts is developed to establish the criminality of the LCN enterprise pursuant to RICO. The number of statistical accomplishments, the relative speed of achieving such accomplishments, or the number of investigations conducted or initiated based on allocated resources should not be applied to labor intensive LCN investigations utilizing the ETI. This successful investigative approach translates into more intelligence driven investigations which often reflect fewer investigative matters due to the extended duration of each case. In accordance with the Organized Crime/Drug National Strategy, LCN investigations require the assignment of significant numbers of Agent and support personnel, as well as technical resources, to support the use of sophisticated investigative techniques such as electronic surveillance and undercover operations. Operation Heaven's Gate is a five-year strategic initiative designed to significantly reduce the LCN's active membership and national influence. All FBI LCN investigations conducted in 1997 and 1998 will select targets which conform to the goals and objectives of Heaven's Gate.
Sources and Resources
---
---
http://www.fas.org/irp/world/para/lcn.htm
Created by John Pike
Maintained by Webmaster
Updated Saturday, October 03, 1998 12:01:27 PM