---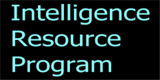 ---
Islamic Movement of Uzbekistan (IMU)
Description
Coalition of Islamic militants from Uzbekistan and other Central Asian states. The IMU is closely affiliated with al-Qaida and, under the leadership of Tohir Yoldashev, has embraced Usama Bin Ladinís anti-US, anti-Western agenda. The IMU also remains committed to its original goals of overthrowing Uzbekistani President Islom Karimov and establishing an Islamic state in Uzbekistan.
Activities
The IMU in recent years has participated in attacks on US and Coalition soldiers in Afghanistan and plotted attacks on US diplomatic facilities in Central Asia. In May 2003, Kyrgyzstani security forces disrupted an IMU cell that was seeking to bomb the US Embassy and a nearby hotel in Bishkek, Kyrgyzstan. The IMU primarily targeted Uzbekistani interests before October 2001 and is believed to have been responsible for five car bombs in Tashkent in February 1999. Militants also took foreigners hostage in 1999 and 2000, including four US citizens who were mountain climbing in August 2000 and four Japanese geologists and eight Kyrgyzstani soldiers in August 1999.
Strength
Probably fewer than 700 militants.
Location/Area of Operation
Militants are scattered throughout South Asia, Tajikistan, and Iran. Area of operations includes Afghanistan, Iran, Kyrgyzstan, Pakistan, Tajikistan, Kazakhstan, and Uzbekistan.
External Aid
Support from other Islamic extremist groups and patrons in the Middle East and Central and South Asia.
Sources and Resources
---
---
http://www.fas.org/irp/world/para/imu.htm
Maintained by Steven Aftergood Updated May 3, 2004