---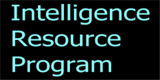 ---
Harakat ul-Jihad-I-Islami (HUJI)
(Movement of Islamic Holy War)
Description
HUJI, a Sunni extremist group that follows the Deobandi tradition of Islam, was founded in 1980 in Afghanistan to fight in the jihad against the Soviets. It also is affliated with the Jamiat Ulema-i-Islam Fazlur Rehman Jalili faction (JUI-F) and the Deobandi school of Sunni Islam. The group, led by Qari Saifullah Akhtar and chief commander Amin Rabbani, is made up primarily of Pakistanis and foreign Islamists who are fighting for the liberation of Jammu and Kashmir and its accession to Pakistan.
Activities
Has conducted a number of operations against Indian military targets in Kashmir. Linked to the Kashmiri militant group al-Faran that kidnapped five Western tourists in Kashmir in July 1995; one was killed in August 1995, and the other four reportedly were killed in December of the same year.
Strength
Exact numbers are unknown, but there may be several hundred members in Kashmir.
Location/Area of Operation
Pakistan and Kashmir. Trained members in Afghanistan until fall of 2001.
External Aid
Specific sources of external aid are unknown.
Sources and Resources
---
---
http://www.fas.org/irp/world/para/huji.htm
Maintained by Steven Aftergood Updated May 28, 2004