---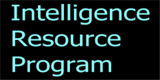 ---
Harakat ul-Ansar (HUA)
Description
Harakat ul-Ansar (HUA), an Islamic militant group based in Pakistan and operating primarily in Kashmir, was formed in October 1993 when two political activist groups--Harakat ul-Jihad al-Islami and Harakat ul-Mujahedin--merged. The US Government designated Harkat as a terrorist group in 1997. This prompted Pakistani security agencies, which covertly back Muslim insurgents in Kashmir, to distance themselves from Harkat. But Pakistan has not cracked down on the group's militant activities in Kashmir fearing a backlash from Islamic fundamentalist groups. Indian security forces in Kashmir confront at least a dozen major insurgent groups of varying size and ideological orientation. The more prominent groups include the secular pro-independence Jammu and Kashmir Liberation Front (JKLF) and the radical Islamic and pro-Pakistani groups Hizb-ul-Mujahideen (HUM), Hizbollah, Harkat-ul-Ansar, and Ikhwanul Muslimeen.
Activities
HUA has carried out a number of operations against Indian troops and civilian targets in Kashmir. It has been linked to the Kashmiri militant group Al-Faran that kidnapped five Western tourists in Kashmir in July 1995; one was killed in August 1995, and the other four reportedly were killed in December of the same year.
Strength
The HUA has several thousand armed supporters located in Azad Kashmir, Pakistan, and in the southern Kashmir and the Doda regions of India. Senior Pakistani intelligence officials estimated that Harkat commands at least 500 well-trained militants. HUA is composed of mostly Pakistanis and Kashmiris, but including Afghans and Arab veterans of the Afghan war. The HUA uses light and heavy machineguns, assault rifles, mortars, explosives, and rockets. Most of the HUA commandos have gone underground since the US administration labeled Harkat a terrorist group in 1997.
Location/Area of Operation
The HUA is based in Muzaffarabad, Pakistan, but HUA members conduct insurgent and terrorist activities primarily in Kashmir. In early 1995, the Harakat-ul-Ansar was maintaining offices in most Pakistani cities, as well as training facilities in Afghanistan and Pakistan. Harkat has sent a large number of Muslim militants in Kashmir to fight security forces in Indian-controlled areas. The HUA trains its militants in Afghanistan, Pakistan and parts of Kashmir. Harkat leadership is reportedly working with Osama Bin Laden. At least seven HUA members were killed and two dozen were wounded during hte 1998 attack on Bin Ladin's training camps inside Afghanistan. Other militants killed in the US attacks were members of Lakshar-e-Taiba and Hizb-ul-Mujahideen. The HUA and a few other militant groups were using Bin Laden's Afghanistan camps to provide military training to their members. Harakat-ul-Ansar is claimed to be fighting in Kashmir, the Philippines, Bosnia, Tajikistan, and the Middle East.
External Aid
The HUA collects donations from sympathizers in Saudi Arabia and other Gulf and Islamic states and from Pakistanis and Kashmiris. The source and amount of HUA's military funding are unknown. In the summer of 1994 Pakistan's Inter Services Intelligence organized thirteen leading organizations into the United Jihad Council [Muttahida Jihad Council - MJC] under Commander Manzur Shah, the leader of Jamiat-ul-Mujahideen. Among the member organizations: Harakat-ul-Ansar, Hizb-ul-Mujahideen, Jamiat-ul-Mujahideen, Al-Jihad, Al-Barq, Ikhwan-ul-Mussalmin, Tariq-ul-Mujahideen.
Sources and Resources
---
---
http://www.fas.org/irp/world/para/hua.htm
Created by John Pike
Maintained by Steven Aftergood Updated Monday, October 25, 1999 7:27:28 AM