---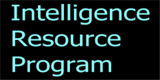 ---
Revolutionary Armed Forces of Colombia
Fuerzas Armadas Revolucionarios de Colombia - FARC
Description
Growing out of the turmoil and fighting in the 1950s between liberal and conservative militias, the FARC was established in 1964 by the Colombian Communist Party to defend what were then autonomous Communist-controlled rural areas. The FARC is Latin America's oldest, largest, most capable, and best-equipped insurgency of Marxist origin. Although only nominally fighting in support of Marxist goals today, the FARC is governed by a general secretariat led by longtime leader Manuel Marulanda (a.k.a. "Tirofi jo") and six others, including senior military commander Jorge Briceno (a.k.a. "Mono Jojoy"). It is organized along military lines and includes several units that operate mostly in key urban areas such as Bogota. In 2003, the FARC conducted several high profile terrorist attacks, including a February car-bombing of a Bogota nightclub that killed more than 30 persons and wounded more than 160, as well as a November grenade attack in Bogota's restaurant district that wounded three Americans.
Activities
Bombings, murder, mortar attacks, narcotrafficking, kidnapping, extortion, hijacking, as well as guerrilla and conventional military action against Colombian political, military, and economic targets. In March 1999, the FARC executed three US Indian rights activists on Venezuelan territory after it kidnapped them in Colombia. In February 2003, the FARC captured and continues to hold three US contractors and killed one other American and a Colombian when their plane crashed in Florencia. Foreign citizens often are targets of FARC kidnapping for ransom. The FARC has well-documented ties to the full range of narcotics trafficking activities, including taxation, cultivation, and distribution.
Strength
Approximately 9,000 to 12,000 armed combatants and several thousand more supporters, mostly in rural areas.
Location/Area of Operation
Colombia with some activities—extortion, kidnapping, logistics, and R&R—in Venezuela, Panama, and Ecuador.
External Aid
Cuba provides some medical care and political consultation. A trial is currently underway in Bogota to determine whether three members of the Irish Republican Army—arrested in Colombia in 2001 upon exiting the FARC-controlled demilitarized zone (despeje)—provided advanced explosives training to the FARC. The FARC and the Colombian National Liberation Army (ELN) often use the border area for crossborder incursions and use Venezuelan territory near the border as a safehaven.
Sources and Resources
---
---
http://www.fas.org/irp/world/para/farc.htm
Created by John Pike
Maintained by Steven Aftergood Updated June 18, 2008