---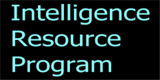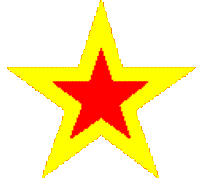 ---
Revolutionary People's Liberation Party/Front (DHKP/C)
Devrimci Sol (Revolutionary Left)
Dev Sol
Description
Originally formed in 1978 as Devrimci Sol, or Dev Sol, a splinter faction of Dev Genc (Revolutionary Youth). Renamed in 1994 after factional infighting; "Party" refers to the group's political activities, while "Front" is a reference to the group's militant operations. The group espouses a Marxist-Leninist ideology and is virulently anti-US, anti-NATO, and anti-Turkish establishment. It finances its activities chiefly through donations and extortion.
Activities
Since the late 1980s, the group has targeted primarily current and retired Turkish security and military officials. It began a new campaign against foreign interests in 1990, which included attacks against US military and diplomatic personnel and facilities. To protest perceived US imperialism during the Gulf war, the DHKP/C assassinated two US military contractors; wounded an Air Force officer; and bombed more than 20 US and NATO military, commercial, and cultural facilities. In its first significant terrorist act as DHKP/C in 1996, it assassinated a prominent Turkish businessman and two others. DHKP/C added suicide bombings to its repertoire in 2001, with successful attacks against Turkish police in January and September. Security operations in Turkey and elsewhere have weakened the group, however. DHKP/C did not conduct any major terrorist attacks in 2003, although a DHKP/C operative prematurely detonated her explosive belt in May.
Strength
Probably several dozen terrorist operatives inside Turkey, with a large support network throughout Europe.
Location/Area of Operation
Turkey, primarily Istanbul. Raises funds in Europe.
External Aid
Unknown.
Sources and Resources
---
---
http://www.fas.org/irp/world/para/dev_sol.htm
Created by John Pike
Maintained by Steven Aftergood Updated May 21, 2004