---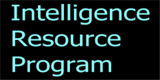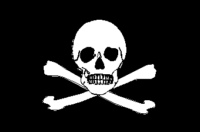 ---
Cambodian Freedom Fighters
Cholana Kangtoap Serei Cheat Kampouchea
Description
The Cambodian Freedom Fighters (CFF) emerged in November 1998 in the wake of political violence that saw many influential Cambodian leaders flee and the Cambodian People's Party assume power. With an avowed aim of overthrowing the Government, the US-based group is led by a Cambodian-American, a former member of the opposition Sam Rainsy Party. The CFF's membership includes Cambodian-Americans based in Thailand and the United States and former soldiers from the separatist Khmer Rouge, Royal Cambodian Armed Forces, and various political factions.
Activities
The Cambodian Government arrested seven CFF members who were reportedly planning an unspecified terrorist attack in southwestern Cambodia in late 2003, but there were no successful CFF attacks in 2003. Cambodian courts in February and March 2002 prosecuted 38 CFF members suspected of staging an attack in Cambodia in 2000. The courts convicted 19 members, including one US citizen, of "terrorism" and/ or "membership in an armed group" and sentenced them to terms of five years to life imprisonment. The group claimed responsibility for an attack in late November 2000 on several government installations that killed at least eight persons and wounded more than a dozen. In April 1999, five CFF members were arrested for plotting to blow up a fuel depot outside Phnom Penh with antitank weapons.
Strength
Exact strength is unknown, but totals probably never have exceeded 100 armed fighters.
Location/Area of Operation
Northeastern Cambodia near the Thai border.
External Aid
US-based leadership collects funds from the Cambodian-American community.
Sources and Resources
---
---
http://www.fas.org/irp/world/para/cff.htm
Maintained by Steven Aftergood Updated May 21, 2004