---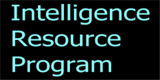 ---
United Self-Defense Forces/Group of Colombia
(AUC–Autodefensas Unidas de Colombia)
Description
The AUC—commonly referred to as the paramilitaries—is a loose umbrella organization formed in April 1997 to consolidate most local and regional self-defense groups each with the mission to protect economic interests and combat FARC and ELN insurgents locally. The AUC is supported by economic elites, drug traffickers, and local communities lacking effective government security and claims its primary objective is to protect its sponsors from insurgents. Some elements under the AUC umbrella, under its political leader Carlos Castano's influence, have voluntarily agreed to a unilateral cease-fire though violations of the cease-fire do occur. Parts of the AUC loyal to Castano currently are in negotiations with the Government of Colombia to demobilize. To date, approximately 1,000 AUC fighters have demobilized.
Activities
AUC operations vary from assassinating suspected insurgent supporters to engaging FARC and ELN combat units. Castano has publicly claimed that 70 percent of the AUC's operational costs are financed with drug-related earnings, the rest from "donations" from its sponsors. The AUC generally avoids actions against US personnel or interests.
Strength
Estimated 8,000 to 11,000 and an unknown number of active supporters.
Location/Areas of Operation
AUC forces are strongest in the northwest in Antioquia, Cordoba, Sucre, and Bolivar Departments. Since 1999, the group demonstrated a growing presence in other northern and southwestern departments. Clashes between the AUC and the FARC insurgents in Putumayo in 2000 demonstrated the range of the AUC to contest insurgents throughout Colombia.
External Aid
None.
Sources and Resources
---
---
http://www.fas.org/irp/world/para/auc.htm
Maintained by Steven Aftergood