---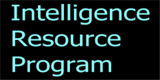 ---
'Asbat al-Ansar
Description
'Asbat al-Ansar—the League of the Followers—is a Lebanon-based, Sunni extremist group, composed primarily of Palestinians and associated with Usama Bin Ladin. The group follows an extremist interpretation of Islam that justifies violence against civilian targets to achieve political ends. Some of those goals include overthrowing the Lebanese Government and thwarting perceived anti-Islamic and pro-Western influences in the country.
Activities
'Asbat al-Ansar has carried out multiple terrorist attacks in Lebanon since it first emerged in the early 1990s. The group assassinated Lebanese religious leaders and bombed nightclubs, theaters, and liquor stores in the mid-1990s. The group raised its operational profile in 2000 with two attacks against Lebanese and international targets. It was involved in clashes in northern Lebanon in December 1999 and carried out a rocket-propelled grenade attack on the Russian Embassy in Beirut in January 2000. 'Asbat al-Ansar's leader, Abu Muhjin, remains at large despite being sentenced to death in absentia for the murder in 1994 of a Muslim cleric.
In 2003, suspected 'Asbat al-Ansar elements were responsible for the attempt in April to use a car bomb against a McDonald's in a Beirut suburb. By October, Lebanese security forces arrested Ibn al-Shahid, who is believed to be associated with 'Asbat al- Ansar, and charged him with masterminding the bombing of three fast food restaurants in 2002 and the attempted attack in April 2003 on the McDonald's. 'Asbat forces were involved in other violence in Lebanon in 2003, including clashes with members of Yassir Arafat's Fatah movement in the 'Ayn al-Hilwah refugee camp and a rocket attack in June on the Future TV building in Beirut.
Strength
The group commands about 300 fighters in Lebanon.
Location/Area of Operation
The group's primary base of operations is the 'Ayn al-Hilwah Palestinian refugee camp near Sidon in southern Lebanon.
External Aid
Probably receives money through international Sunni extremist networks and Bin Ladin's al-Qaida network.
Sources and Resources
---
---
http://www.fas.org/irp/world/para/asbat.htm
Maintained by Steven Aftergood Updated April 30, 2004