---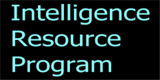 ---
Armenian Secret Army for the Liberation of Armenia (ASALA)
Orly Group
3rd October Organization
In the last decades of the nineteenth century, the Armenians' tendency toward Europeanization antagonized Turkish officials and encouraged their view that Armenians were a foreign, subversive element in the sultan's realm. In 1895 Ottoman suspicion of the westernized Armenian population led to the massacre of 300,000 Armenians by special order of the Ottoman government. The Ottoman government ordered large-scale roundups, deportations, and systematic torture and murder of Armenians beginning in the spring of 1915. Estimates vary from 600,000 to 2 million deaths out of the prewar population of about 3 million Armenians. By 1917 fewer than 200,000 Armenians remained in Turkey.

Description

Marxist-Leninist Armenian terrorist group formed in 1975 with stated intention to compel the Turkish Government to acknowledge publicly its alleged responsibility for the deaths of 1.5 million Armenians in 1915, pay reparations, and cede territory for an Armenian homeland. Led by Hagop Hagopian until he was assassinated in Athens in April 1988.

Activities

Initial bombing and assassination attacks directed against Turkish targets. Later attacked French and Swiss targets to force release of imprisoned comrades. Made several minor bombing attacks against US airline offices in Western Europe in early 1980s. Bombing of Turkish airline counter at Orly Airport in Paris in 1983--eight killed and 55 wounded--led to split in group over rationale for causing indiscriminate casualties. Suffering from internal schisms, group has been relatively inactive in the 1990s, although in 1992 it claimed an unsuccessful attack on Turkish Ambassador to Hungary. The organization has not recently engaged in terrorist activity.

Strength

A few hundred members and sympathizers.

Location/Area of Operation

Lebanon, Western Europe, Armenia, United States, and Middle East.

External Aid

Has received aid, including training and safehaven, from Syria. May also receive some aid from Libya. Has extensive ties to radical Palestinian groups, including the PFLP and PFLP-GC.
Sources and Resources

---
---
http://www.fas.org/irp/world/para/asala.htm
Created by John Pike
Maintained by Webmaster
Updated Saturday, August 08, 1998 7:35:41 AM