---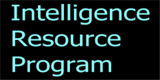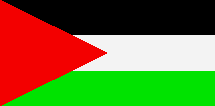 ---
Abu Nidal organization (ANO)
a.k.a. Fatah Revolutionary Council,
Arab Revolutionary Council,
Arab Revolutionary Brigades,
Black September, and
Revolutionary Organization of Socialist Muslims
Description
International terrorist organization founded by Sabri al-Banna (a.k.a Abu Nidal). Split from PLO in 1974. Made up of various functional committees, including political, military, and financial. In November 2002, Abu Nidal died in Baghdad; the new leadership of the organization is unclear.
Activities
Has carried out terrorist attacks in 20 countries, killing or injuring almost 900 persons. Targets include the United States, the United Kingdom, France, Israel, moderate Palestinians, the PLO, and various Arab countries. Major attacks included the Rome and Vienna airports in December 1985, the Neve Shalom synagogue in Istanbul and the Pan Am Flight 73 hijacking in Karachi in September 1986, and the City of Poros day-excursion ship attack in Greece in July 1988. Suspected of assassinating PLO deputy chief Abu Iyad and PLO security chief Abu Hul in Tunis in January 1991. ANO assassinated a Jordanian diplomat in Lebanon in January 1994 and has been linked to the killing of the PLO representative there. Has not staged a major attack against Western targets since the late 1980s.
Strength
Few hundred plus limited overseas support structure.
Location/Area of Operation
Al-Banna relocated to Iraq in December 1998, where the group maintains a presence. Has an operational presence in Lebanon including in several Palestinian refugee camps. Authorities shut down the ANOís operations in Libya and Egypt in 1999. Has demonstrated ability to operate over wide area, including the Middle East, Asia, and Europe. Financial problems and internal disorganization have reduced the groupís activities and capabilities.
External Aid
Has received considerable support, including safehaven, training, logistic assistance, and financial aid from Iraq, Libya, and Syria (until 1987), in addition to close support for selected operations.
Sources and Resources
---
---
http://www.fas.org/irp/world/para/ano.htm
Created by John Pike
Maintained by Steven Aftergood Updated April 30, 2004