---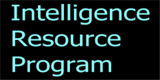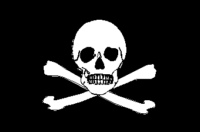 ---
Allied Democratic Forces
National Army for the Liberation of Uganda (NALU)
Description
Consists of a diverse coalition of former members of the National Army for the Liberation of Uganda (NALU) and Islamists from the Salaf Tabliq group. The conglomeration of fighters formed in 1995 in opposition to the government of Ugandan President Yoweri Museveni.
Activities
The ADF uses the kidnapping and murder of civilians to create fear in the local population and undermine confidence in the government. The group is suspected to be responsible for dozens of bombings in public areas. The Ugandan military offensive in mid-2000 destroyed several ADF camps.
Strength
A few hundred fighters.
Location/Area of Operation
Northeastern Congo.
External Aid
Received past funding, supplies, and training from the Government of Sudan. Some funding suspected from sympathetic Hutu groups.
Sources and Resources
---
---
http://www.fas.org/irp/world/para/adf.htm
Created by John Pike
Maintained by Steven Aftergood Updated May 1, 2003