---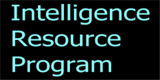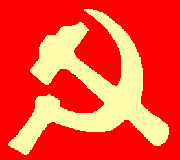 ---
Revolutionary Organization 17 November
17 November
Description
Radical leftist group established in 1975 and named for the student uprising in Greece in November 1973 that protested the ruling military junta. Anti-Greek establishment, anti-US, anti-Turkey, anti-NATO group that seeks the ouster of US Bases from Greece, the removal of Turkish military forces from Cyprus, and the severing of Greece's ties to NATO and the European Union (EU).
Activities
Initially conducted assassinations of senior US officials and Greek public figures. Added bombings in the 1980s. Since 1990 has expanded its targets to include EU facilities and foreign firms investing in Greece and has added improvised rocket attacks to its methods. Supports itself largely through bank robberies. A failed 17 November bombing attempt in June 2002 at the Port of Piraeus in Athens coupled with robust detective work led to the first-ever arrests of this group. In December 2003, a Greek court convicted 15 members--five of whom were given multiple life terms--of hundreds of crimes. Four other alleged members were acquitted because of a lack of evidence.
Strength
Unknown, but presumed to be small. Police arrested 19 suspected members of the group in 2002.
Location/Area of Operation
Athens, Greece.
External Aid
Unknown.
Sources and Resources
---
---
http://www.fas.org/irp/world/para/17_nov.htm
Created by John Pike
Maintained by Steven Aftergood Updated May 21, 2004