---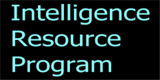 ---
Vigilante UAV
VigilanteTM is a SAIC-developed family of Optionally Piloted and Unmanned Aerial Vehicles (UAV) based on the commercially available Ultrasport 496 sport helicopter. This fully capable UAV system includes air vehicle and ground support systems. It is easily transported via trailer towed by auto/truck/van. It is reconfigurable for variety of datalinks and payloads. It can be operated by as few as two people.

There are two variants of Vigilante. Both have a maximum gross weight of 1,100 pounds, a main rotor diameter of 23 feet, an overall length of 26 feet and a main rotor height of about 8 feet. They both have a shrouded tail rotor and the rotating tail rotor drive shaft enclosed in tailboom for safety.

The Vigilante 496 OPV is either optionally piloted or an autonomously UAV. It is capable of a maximum true air speed of 75 knots and ceiling of 12,000 feet. It has 12 cu ft interior volume and a 300-lb. payload capacity with its full fuel capacity of 18 gallons. With its Hirth engine it has about 5 hours of endurance.

The Vigilante 502 is a UAV only aircraft. It is capable of a maximum true air speed of 117 knots and ceiling of 13,000 feet. It has 5 cu ft interior volume, a 150-lb. payload capacity with its full 36-gallon fuel capacity in a crashworthy fuel system and less drag for improved aerodynamic performance. It has a Rotax 914 turbo engine.
Sources and Resources
---
---
http://www.fas.org/irp/program/collect/vigilante.htm
Maintained by Steven Aftergood
Created by John Pike
Updated June 24, 2003