---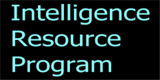 ---
AN/FSQ-144(V) TROJAN CLASSIC
Trojan Classic XXI (TC XXI)
The Trojan architecture consists primarily of three subsystems, i.e., Remote Receiver Group (RRG), Monitor Control Group (MCG), and a supporting communications architecture. The RRG consists of a multiple sensor and antenna subsystems strategically located at various Remote Collection Facilities (RCF). MCGs are located at a Central Operating Facility (COF) at garrison locations of MI units.

The communications system is a dedicated full-duplex communications network which links the RCFs and the COFs via the Trojan Switching Center (TSC), Fort Belvoir, VA. The TSC provides switched connectivity of any MCG to any RRG and also enables secure voice and data communications among all sites within the system. Initiatives within the Trojan program include operational upgrades with the requisite software and hardware configuration changes and an enhanced communications connectivity to allow for access into national level databases, and to enhance dissemination of intelligence products to tactical MI units in support of battlefield commanders.

The Trojan Classic XXI (TC XXI) system consists of three major sub-components: Remote Collection Facility, the TROJAN Network Control Center, and Central Operating Facility. The remote sensor equipment is forward deployed, providing access to live target environments at remote collection facilities (controling remote sensor equipment), signal analysis and processing, traffic analysis, and SIGINT reporting is conducted from sanctuary-based Monitor Control Groups at Central Operating Facilities. In an effort to keep all equipment consistent with all services the audio server will utilize Data General in lieu of the SPARC workstation. Ultra 1s and 2s will be used as the workstation, the transcription and application servers.
Sources and Methods
---
---
http://www.fas.org/irp/program/collect/trojan_classic.htm
Maintained by Steven Aftergood
Created by John Pike
Updated Wednesday, January 26, 2000 3:37:29 PM