---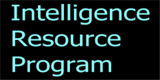 ---
SHAred Reconnaissance Pod (SHARP)
The U. S. Navy requires an organic, all-weather, day/night, manned, tactical air reconnaissance capability to provide continuous and immediate intelligence support to the Battle Group Commander (BGC) in the prosecution of independent, joint, or combined operations as well as to provide intelligence data for the security of those forces under his/her command. This capability is required to replace the F-14 Tactical Air Reconnaissance Pod (TARPS) capability, scheduled for phase-out in FY03. To meet this requirement, the Department of the Navy will incorporate a SHAred Reconnaissance Pod (SHARP) on the centerline of the F/A-18E/F that will employ a suite of sensors to collect infrared, visible, and synthetic aperture radar (SAR) digital imagery at medium and high altitudes.
SHARP will be a major contributor to the precision strike capability of GPS and digital, image-guided weapons and will IOC with the first FA-18F squadron. The system will utilize COTS/NDI dual-band electro-optic/infrared (EO/IR) sensors and subsystems in a pod for tactical and other aircraft. It will provide all altitude over flight and long range stand-off EO/IR imagery and SAR, capable of near real-time datalink to afloat and shore-based JSIPS stations. The SHARP program is currently funded to meet the Navy's minimum warfighting requirement of 24 pods. The inventory objective is 50 systems (40 operational and 10 pipeline).
The required capability described herein must be supportable within the capability of the deployed carrier air wing or the F/A-18E/F aircraft forward deployed support posture. The complete airborne reconnaissance system must employ digital technology and be compatible with Common Imagery Ground/Surface System (CIG/SS) compliant ground stations. The reconnaissance system must include overflight and standoff capability in both day and night conditions. The full range of reconnaissance capability may be provided through separate and interchangeable medium and high altitude sensors that can be easily reconfigured into optimum mission suites. However, a single sensor that could meet both medium and high altitude requirements is desirable. To ensure true multi-mission capability of the F/A-18E/F aircraft the SHARP pod must be capable of being installed or removed with full mission turnaround capability of less than one hour.
Key performance Parameters
| | | |
| --- | --- | --- |
| Requirement | Threshold | Objective |
| Resolution, Med Alt Overflight, Visible | VIS NIIRS 6 | VIS NIIRS 7 |
| Resolution, Med Alt Overflight, Infrared | IR NIIRS 5 | IR NIIRS 6 |
| Resolution, Med Alt Standoff, Visible | VIS NIIRS 4 | VIS NIIRS 5 |
| Resolution, Med Alt Standoff, Infrared | IR NIIRS 3 | IR NIIRS 4 |
| Resolution, High Alt Standoff, Visible | VIS NIIRS 5 | VIS NIIRS 6 |
| Resolution, High Alt Standoff, Infrared | IR NIIRS 4 | IR NIIRS 5 |
| Operational Availability (SHARP System) | 0.70 | 0.85 |
Sources and Methods
---
---
http://www.fas.org/irp/program/collect/sharp.htm
Created by John Pike
Maintained by Steven Aftergood

Updated Friday, November 26, 1999 6:44:57 PM