---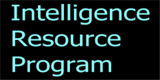 ---
SENIOR HUNTER
SENIOR SCOUT
SENIOR WARRIOR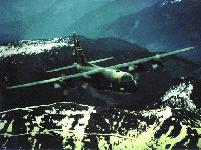 The EC-130E SENIOR HUNTER consists of a pair of aircraft that provide airlift for the Air Intelligence Agency [former Air Force Intelligence Command] SENIOR SCOUT mission. SENIOR HUNTER aircraft support Commando Solo aircraft. Commando Solo and Senior Scout operations may be long or short range missions with extended orbit delays planned at the aircraft operating ceiling, and may require one or multiple air refuelings. Some missions may require a combat profile, with a low altitude profile enroute to the mission orbit area. The electronic environment may be hostile, with enemy ability to jam all communications radios and electronic transmission systems; to intercept and use intelligence information transmitted over nonsecure electronic systems and radios; and to pinpoint the position of the aircraft emitting any electronic transmission or signal.
The SENIOR SCOUT system is a radio signal monitoring sensor package carried by the C-130. The EC-130E Comfy Levi variant of the Volant Solo psychological warfare version of the C-130 Hercules [the other variant is Rivet Rider] is a C-130E operated by the Pennsylvania ANG that accommodates this pallet-mounted SIGINT suite.
The Airborne Collection Electronic Signals II (ACES II) capsule accomodates from 4 to 12 operators of 2-MHz to VHF (COMINT) and 2-18 GHz (ELINT) bands. When not fitted with the SENIOR SCOUT reconnaissance package the Comfy Levi aircraft differs little from the transport version, but with the package installed sports large 'farms' of antennas on the rear cabin doors and undercarriage fairings. Installation of the entire suite requires about 12 hours, with antenna arrays fitted to tail, parachute doors, main gear deflector panels and main gear doors. The SENIOR SCOUT equipment can also be fitted to suitably modified transport aircraft, such as standard C-130Es and C-130Hs.
The FLOWING PEN mission is operated by the Utah Air National Guard and flown by the Pennsylvania Air National Guard. It is an important tool used in counter drug mission. Flowing Pen C-130 operations deploy to Howard AFB Panama six times a year for a two week period.
SENIOR WARRIOR is a US Marine Corps system that uses the US Air Force SENIOR SCOUT system fitted on Marine Corps C-130 used in Operations Desert Shield and Desert Storm.
Associated Units
Sources and Methods
---
---
http://www.fas.org/irp/program/collect/senior_scout.htm
Created by John Pike
Maintained by Steven Aftergood

Updated Thursday, June 08, 2000 4:05:07 PM