---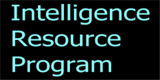 ---
SEAL Delivery Vehicle [SDV]
Advanced SEAL Delivery System [ASDS]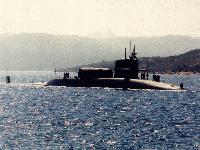 Submarines have long been used for special operations - carrying commandos, reconnaissance teams, and agents on high-risk missions. Most special operations by U.S. submarines are carried out by SEALs, the Sea-Air-Land teams trained for missions behind enemy lines. These special forces can be inserted by fixed-wing aircraft, helicopter, parachute, or surface craft, but in most scenarios only submarines guarantee covert delivery. Once in the objective area, SEALs can carry out reconnaissance, monitoring of enemy movements or communications, and a host of other clandestine and often high-risk missions. Nuclear-powered submarines are especially well-suited for this role because of their high speed, endurance and stealth. U.S. nuclear powered submarines have repeatedly demonstrated the ability to carry out special operations involving many swimmers. During exercises, which include Army, Air Force, and Marine Corps special operations personnel as well as SEALs, submarines recover personnel who parachute from fixed-wing aircraft and rappel down from helicopters into the sea, take them aboard, and subsequently launch them on missions. These Special Warfare Team Missions include:
Combat Swimmer Attacks
Reconnaissance and Surveillance
Infiltration/Exfiltration Across the Beach
Beach Feasibility Studies, Hydrographic Survey, and Surf Observation Teams in support of amphibious landing operations.
Any U.S. submarine can be employed to carry SEALs, however, the Navy has several submarines that have been specially modified to carry swimmers and their equipment more effectively, including the installation of chambers called Dry Deck Shelters (DDSs) to house SEAL Delivery Vehicles (SDVs). These submarines retain their full suite of weapons and sensors for operations as attack submarines. But they have special fittings, modifications to their air systems and other features to enable them to carry Dry Deck Shelters. The DDS can be used to transport and launch an SDV or to "lock out" combat swimmers. A DDS can be installed in about 12 hours and is air-transportable, further increasing special operations flexibility.
Several units of the STURGEON (SSN 637) class can carry one chamber each, while two former ballistic missile submarines can accommodate two shelters each. The DDS, fitted aft of the submarine's sail structure, is connected to the submarine' after hatch to permit free passage between the submarine and the DDS while the submarine is underwater and approaching the objective area. Then, with the submarine still submerged, the SEALs can exit the DDS and ascend to the surface, bringing with them equipment and rubber rafts, or they can mount an SDV and travel underwater several miles to their objective area. The number of SEALs carried in a submarine for a special operation varies with the mission, duration, target and other factors. One or more SEAL platoons of two officers and 14 enlisted men are normally embarked, plus additional SEALs to help with mission planning in the submarine and to handle equipment. Former SSBNs employed to operate with SEALs have special berthing spaces for about 50 swimmers.
The New Attack Submarine will support the full spectrum of Special Operations missions - search-and-rescue, intelligence collection, sabotage and diversionary attacks, directing air strikes, and other clandestine missions that demand a stealthy team of elite forces. A nine-man lock-out/lock-in chamber will be used to insert Special Operations Forces. Plus, the New Attack Submarine will host the Advanced Swimmer Delivery System, a ten-man mini-sub for inserting and extracting Special Operations teams. When fitted with a Dry Deck Shelter, the New Attack Submarine can also deliver Special Operations Forces and their equipment quickly and quietly - while remaining submerged and undetected.
For most shallow water operations the submarine would not want to go too shallow, so an SDV is necessary. As the Technical Direction Agent (TDA) for the SEAL Delivery Vehicle (SDV), Coastal Systems Station was responsible for developing the Mk-VIII and Mk-IX boats. Once the boats were developed and supplied to the TEAMs there existed a need to provide in-service support. CSS was selected to provide this support due to their extensive experience with both the SDV and the Naval Special Warfare community. Major functions of the ISEA include: providing overhauls for the SDV; incorporating Engineering Change Proposals (ECPs); doing test and evaluation; performing the implementation of all design modifications; providing interim supply support; and providing configuration management, integrated logistics support, and data management. CSS is required to maintain complete infrastructure necessary to support SDV testing and evaluation, modification and updating. This requires port facilities, equipment to handle the SDV deep water test range, and facilities to handle SDV operators and support personnel.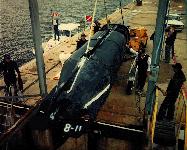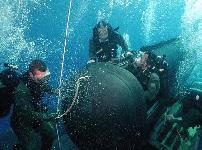 Advanced SEAL Delivery System (ASDS)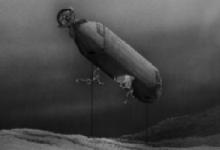 The Advanced SEAL Delivery System (ASDS) is a long-range submersible capability to deliver special operations forces for clandestine missions. ASDS provides improved range, speed and payload, and habitability for the crew and a SEAL squad. ASDS will be carried to its designated operational area by a host ship, a specially configured SSN-688 Class submarine. ASDS will also be air transportable by either C-5 or C-17 aircraft. A total of six ASDS will be built for USSOCOM. This manned dry interior battery-powered submersible is managed by the NAVSEA PMS 395 Deep Submergence Directorate and developed by Northrop-Grumman Ocean Systems. A component of Northrop Grumman's Baltimore, Md.-based Electronic Sensors and Systems Division, Oceanic Systems employs approximately 700 people engaged in designing, producing, testing and supporting some of the world's most sophisticated undersea systems. A detailed design and manufacturing development contract was awarded in FY 1994.
The U.S. Special Operations Command has funded procurement of three ASDSs. The first will complete integration in late 1999 and enter service in 2000. It will be homeported with SEAL Delivery Team One (SDVT ONE) in Pearl Harbor, Hawaii. The first 688 class fast attack submarine, as ASDS host, has been identified, and the first ASDS vessel is to be delivered mid FY 1999. A post shakedown availability was conducted by USS GREENEVILLE (SSN 772) at Newport News Shipbuilding and Drydock Company from August 1996 through February 1997 to conduct various alterations to improve noise quieting, equipment reliability and install support systems for the Deep Submergence Rescue Vehicle and the Advanced SEAL Delivery System. GREENEVILLE will become the Pacific test platform for the ASDS.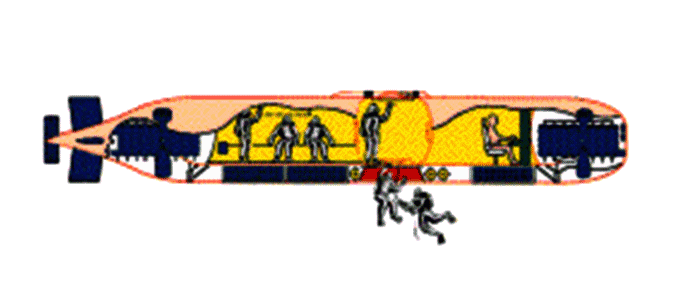 Sources and Methods
U.S. Navy tests the Advanced SEAL Delivery System at Pearl Harbor, NAVSEA Wire Service, 08 June 2000 -- The 65-foot, $230 million sub known as the Advanced SEAL Delivery System, or ASDS, was recently delivered to SEAL Team One for deep water testing at Pearl Harbor, Hawaii. The Navy and Northrop Grumman Ocean Systems will be testing the vessel over the next several months.
---
---
http://www.fas.org/irp/program/collect/seal_sdv.htm
Maintained by Steven Aftergood
Created by John Pike
Updated Tuesday, October 26, 1999 6:14:48 PM