---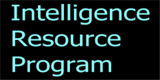 ---
AN/TLQ-17 TRAFFICJAM
AN/TLQ-17A(V)4 SANDCRAB
TRAFFICJAM is a tactical communications jammer. The original system (AN/TLQ-17A(V)1) was configured using two M151 Jeeps and two M416 Towed Trailers. When the Jeeps became obsolete, the AN/TLQ-17A(V)1 was re-configured to a (V)3 which housed the electronics in an S-250 shelter, and used a commercial utility cargo vehicle (CUCV). When the Highly Mobile Multipurpose Wheeled Vehicle (HMMWV) was approved for use by the Army, the CUCV was replaced by the HMMWV. The AN/TLQ-17A(V)2 is the configuration of TRAFFICJAM that is used on the AN/ALQ-151(V)2 (QUICKFIX).

The AN/TLQ-17A(V)4 (SANDCRAB) is the designation for the long range COMINT and Jamming System. SANDCRAB employs the AN/TLQ-17A(V)3 and an OE-317 Antenna System.

HISTORICAL BACKGROUND:
Mar 85 PIP 1-85-07-0491 approved.
Apr 85 AR 70-15 waived.
Oct 88 First AN/TLQ-17A(V)3 (Commercial Utility Cargo Vehicle (CUCV) Version) fielding.
May 89 CUCV Version fielding completed.
FY90-92 HMMWV fielding completed. System was deployed to Operation Desert Storm.
Jun 92 Management transition from PM SW to IMMC.
Sep 95 Full Materiel Release.
FY95 Materiel Transfer to USAR.

Sources and Methods
---
---
http://www.fas.org/irp/program/collect/sandcrab.htm
Created by John Pike
Maintained by Steven Aftergood

Updated Friday, February 11, 2000 5:12:37 AM