---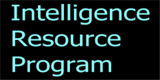 ---
Outrider Tactical UAV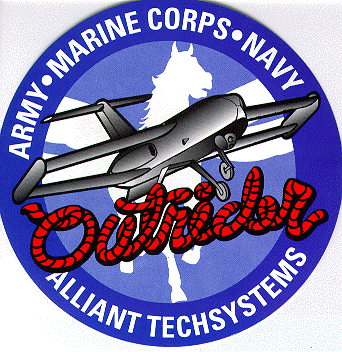 The Outrider Tactical UAV [TUAV] program was an Advanced Concept Technology Demonstration (ACTD) managed by the Program Executive Officer - Cruise Missiles and Unmanned Aerial Vehicles (PEO(CU)), located in Crystal City, VA. The Outrider TUAV program, formerly known as the Maneuver UAV, involved the development, production, and deployment of an unmanned aerial vehicle system that will provide near-real-time reconnaissance, surveillance, and target acquisition information to Marine air/ground task forces, Army brigades, and deployed Navy units. Requirements for the system were contained in Joint Requirements Oversight Council Memorandum 150-95, while authority to proceed with the ACTD was contained in the Acquisition Decision Memorandum signed by the Under Secretary of Defense (Acquisition and Technology) on 21 December 1995. Those mission requirements included:
A range of 200 kilometers and target on-station time of four hours.
Use of the Global Positioning System for navigation and target reporting.
Launch from unprepared ground strips and Navy LHA/D ships.
Electro-optical and infrared sensors to provide 24-hour battlefield surveillance.
Small enough for an entire system to be contained on two High Mobility Multipurpose Wheeled Vehicles (HMMWVs) and trailer and transported on a single C-130 cargo aircraft.
A contract valued at $53 million was awarded on 2 May 1996 to Alliant Techsystems for delivery of six OUTRIDER systems to Army, Marine Corps, and Navy users. The 24-month contract awarded by the Naval Air Systems Command, Arlington, Va., contained several options, including low-rate initial production, which if exercised could bring the total value to more than $87 million. Alliant's TUAV team includes Cirrus Design, Duluth, Minn,; Combustion Dynamics Ltd.,Calgary, Saskatchewan; GS Engineering, Incline Village, Nev.; IAI TAMAN, Yehud, Israel; Lockheed Martin Technical Operations, Sunnyvale, Calif.; Mission Technologies, Hondo, Texas; Southwest Research Institute, San Antonio, Texas; and The Stratos Group, Fairfax, Va. The ACTD was a two year effort, emphasizing user assessment of the military utility of the OUTRIDER system. Each service was to receive at least one system for their use in operational exercises. Between 1997 and 2003, if the demonstrations were successful, DOD would spend $268.5 million on Outrider UAV and associated system development and $583.2 million for procurement of 60 Outrider systems with 240 aircraft.

The planned attrition rate for the Outrider UAV was 7% per year. The attrition rate for the Pioneer UAV was almost double the expected Outrider attrition rate, or almost 14%.
Manufacturer:
Alliant Techsystems
Runway (ISA):
unimproved surface: 100m
RATO:
no
Dimensions:
length-118.8 in.
span-133.2 in.
height- 61 in.
A/Vs in Baseline:
4
Data Link:
Frequency: C-band
Line of Sight: yes
Satellite: no
GPS: yes
Range:
up to 200km
Power Plant:
McCulloch 4318F
4 cyl./pusher
Fuel:
type- heavy fuel
capacity- 32 lts
Endurance:
4.9 hours at 200km
7.2 hours at 50km
Payloads:
Color CCD
FLIR
Plug-in Optronic
Payload(POP)
Operational
Altitudes (ISA):
to 15,000ft. MSL
Speeds:
stall- 34kts
cruise-TBD kts
dash-110 kts
Max. Gross
Take-off Weight:
385 lbs

T/O cross winds- 20kts
T/O head winds- 20kts
rain- 1.2cm/hr
visible moisture- limited
icing- no
turbulence- TBD
Auto. Return Home
on Data Link Loss:
yes
Emergency Recovery:
parachute
Relay Flight
Capability:
no
Multiple AV Control:
yes, 2
Control Transfer
to Another Shelter:
yes
The Department of Defense planned to acquire Tactical Unmanned Aerial Vehicle (TUAV) systems in a common configuration that meets the joint requirements of the Army, Navy, and Marine Corps. These systems comprise fully integrated components, including: air vehicle, sensor payloads, C4I interface systems, ground control elements, launch and recovery equipment, and may include automatic take-off and landing subsystems. The TUAV system were expected to successfully operate within the mobility and transportability constraints of the Army, Navy, and Marine Corps.
Evidence of the military utility of a land-based UAV was provided by the Outrider advanced concept technology demonstration (ACTD); nevertheless, a fully joint program could not be accomplished. Consequently, joint requirements were modified to permit use of more than one type of air vehicle. The Army and Navy initiated programs for land-based and sea-based UAV systems, respectively. The Navy seeks to develop a vertical takeoff and landing UAV for use on ships with small landing areas and in urban areas ashore. To ensure joint interoperability, both the Army and Navy UAVs will incorporate the Tactical Control System (TCS), which is designed to permit flexible control of all tactical unmanned air vehicles. TCS also will be used to control Predator endurance UAVs operated by the Air Force. The TCS program itself, originally scheduled to enter low-rate production in FY 1999, was restructured to accommodate changes in tactical UAV fielding schedules.
Since several companies were independently developing air vehicles for other purposes, the Department wished to remain fully informed of alternative systems and air vehicle capabilities. The Department continued to monitor alternatives that could meet the TUAV requirements and adjust any future development and acquisition programs to take full advantage of commercial progress and to maintain competition. This may occur at either the system level or at the air vehicle level.
With this in mind, NAVAIR conducted a market survey for the Department to obtain industry input relative to its current capabilities to satisfy the fully documented Joint Tactical UAV requirements. This Request for Information is soliciting any information on current, demonstrated performance and capabilities of the respondentís system/air vehicle as it relates to the joint performance parameters, as well as information on existing systems/air vehicles that meet or exceed either of two component requirements: 50 km land or 200 km maritime. System maturity, as evidenced by demonstrated performance and flight data from off-the-shelf systems/air vehicles was highly preferable; lengthy development alternatives were not desired.
TUAV RFI: Performance Thresholds/(Objectives)

Parameter

Joint

50 km Land

200 km Maritime

Range

200 km

50 km (100 km)

200 km

Endurance @ Range

3 hrs @ 200 km

3 hrs On Station

3 hrs @ 200 km

Payload

EO/IR

EO/IR

EO/IR

TLE

<100 m

<100 m (<80 m)

< 100 m (<80 m)

Data Link

Analog (Digital)

Analog (Digital)

Analog (Digital)

IFF Tansponder

Mode IIIC (Mode IV)

Mode IIIC (Mode IV)

Propulsion *

As Provided (HFE*)

(HFE*)

HFE*

TCS Compatible

Yes

Yes

Yes

Launch & Recovery

Unprepared Surface / Large Amphib Ship

Unprepared Surface

Shipboard -
1 Helo Spot **

Autonomous Landing

Yes - UCARS Option

Yes - UCARS Option

Deployability

1 C-130

1 C-130 for 72 hr Continuous Ops; NTE 2 C-130s for System

All Air Capable Ships

Mobility / footprint

2 HMMWVs w/1 Trailer

2 HMMWVs w/2 Trailers

Shipboard Compatible

Remote Video Terminal

50 km w/ metadata

200 km w/ metadata

Air Vehicle Cost

$350/33rd Unit $300/100th Unit

$350/33rd Unit $300/100th Unit

* Note:Heavy Fuel Engine availability mitigates the danger of using more volatile fuels aboard Naval ships. If not presently available, indicate the growth path that permits eventual HFE deployment.

**Approximately 40 ft X 40 ft.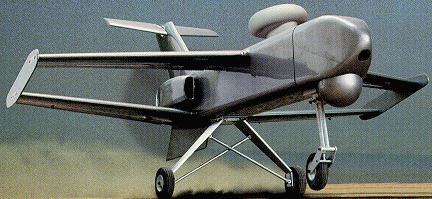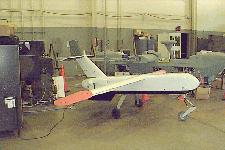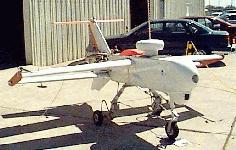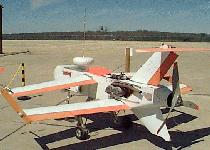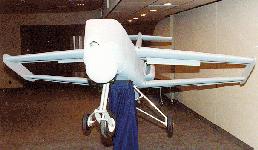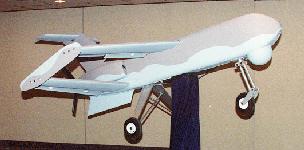 Related Units and Organizations
Sources and Methods
---
---
http://www.fas.org/irp/program/collect/outrider.htm
Created by John Pike
Maintained by Steven Aftergood

Updated Saturday, January 08, 2000 11:04:53 AM