---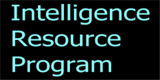 ---
OC-135 Open Skies
The Open Skies Treaty, signed on 24 Mar 92, provides for nearly unrestricted aerial data collection reconnaissance flights over the entire territories of the U.S. and the 26 other signatory countries. Flights are intended to enhance mutual understanding and confidence. The only restrictions on an Open Skies mission are sensor resolution, distance of the data collection flight, and safety of flight considerations. Signatories include all NATO countries, Russia, Ukraine, Belarus, Hungary, Poland, Romania, Czech Republic, Slovakia, Bulgaria, and Kirgizstan. To date, Japan, South Korea, Australia, and several Middle Eastern nations have expressed interest.

The Open Skies Treaty was first proposed by President Dwight Eisenhower to Soviet Premier Nikita Krushchev at the Geneva Conference of 1955. The Soviets rejected the concept and it lay dormant for a generation. In May 1989, the US reintroduced the idea of Open Skies as an instrument of confidence building. The Treaty enhances mutual understanding and confidence by giving all participating countries, regardless of size, a direct role in gathering information about military forces and activities of concern to them. It permits short-notice, unrestricted aerial observation flights over the territory of each signatory. Three OC-135Bs were modified to perform the Open Skies mission; two PAA and one BAI. The first OC-135 was first assigned to the 24th Reconnaissance Squadron, at Offutt AFB, NE in October 1993. Two more OC-135Bs were delivered by the end of 1996.

The OC-135B Open Skies Observation Aircraft supports the Open Skies Treaty. The aircraft flies unarmed observation flights over participating parties of the treaty. The aircraft is a modified WC-135B. The OC-135B modifications center around four cameras installed in the rear of the aircraft. Since its primary mission is to acquire imagery, most of the installed equipment and systems provide direct support to the cameras and the camera operator. Modifications also included installing an auxiliary power unit, crew luggage compartment, sensor operator console, flight following console and upgraded avionics.

Because some of the above countries use non-directional beacons (NDBs) to define navigation routes or as primary or backup instrument approaches to their airfields, the OC-135s require more reliable and accurate ADFs than are currently on board to ensure safe operations. The existing ADF (DFA-70) is rapidly becoming no longer reliable and maintainable. In fact, the other aircraft at Offutt have long since had their FDFA-70s replaced. Accurate and reliable ADFs are absolutely essential to the safe operation of the OC-135. Without them, a significant risk of Air Traffic Control violations with resultant diplomatic embarrasment, and potential loss of aircraft and crew exist Replace the existing ADF system on the OC-135 with the Collins ARN-149(V)-2 system, which is identical to that on the RC-135.
Sources and Methods
---
---
http://www.fas.org/irp/program/collect/oc-135.htm
Created by John Pike
Maintained by Steven Aftergood

Updated Wednesday, July 30, 1997 5:35:25 PM