---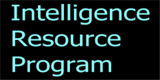 ---
O-2 Skymaster
The O-2 is a military version of the Cessna Model 337 Super Skymaster. Distinguished by twin tail booms and tandem-mounted engines, it features a tractor-pusher propeller arrangement. Derived from the Cessna Model 336, the Model 337 went into production for the civilian market in 1965. This unorthodox all-metal business aircraft resulted from several years of study by Cessna aimed at producing a twin-engine airplane that would be simple to fly, low in cost, safe and comfortable, while offering all the traditional advantages of two engines.

In late 1966, the USAF selected a military variant, designated O-2, to supplement the O-1 Bird Dog forward air controller (FAC) aircraft then operating in Southeast Asia. The O-2 first flew in Jan. 1967 and production deliveries began in March. Production ended in June 1970 after 532 O-2s had been built for the USAF.

Two series were produced: the O-2A and the O-2B. the O-2A was equipped with wing pylons to carry rockets, flares, and other light ordnance. In the FAC role the O-2A was used for identifying and marking enemy targets with smoke rockets, coordinating air strikes and reporting target damage. The O-2B was a psychological warfare aircraft equipped with loudspeakers and leaflet dispenser. It carried no ordnance.

When used as either a Forward Air Controller or as a Propaganda Broadcast aircraft, the O-2 spent most of its time flying above tree tops. As a Forward Air Controller the O-2 was responsible for visual reconnaissance, target identification, target marking, ground to air coordination and damage assessment.

The great advantage of the front and back engine arrangement was in not having to compensate for off-center thrust should one of the engines go out. Originally, Cessna intended this feature as an aid to pilots who were transitioning from single to twin engine aircraft. In tactical operations this arrangement provided a margin of safety not otherwise attainable. Having twin engines enabled the O-2 to absorb more ground fire and still return safely, endearing it to its crews.
Specifications

Manufacturer:
Cessna Aircraft Company
Designation:
O-2
Version:
A
Serial Number:
67-21326
Nickname:
Skymaster
Type:
Observation & Communication
Crew:
2 - Pilot and Observer
Length:
29' 9"
Height:
9' 2"
Wingspan:
38' 2"
Gross Weight:
2,705 lbs
Max Weight:
4,630 lbs
No. of Engines:
2
Powerplant:
Continental 10-360 flat six piston engines
Horsepower (each):
210
Cruise Speed:
196 mph
Max Speed:
205 mph
Service Ceiling:
19,300 ft
Range:
1,325 mi
Wing mount points:
Wing gun pods, flares or marker rockets
Cost
$92,000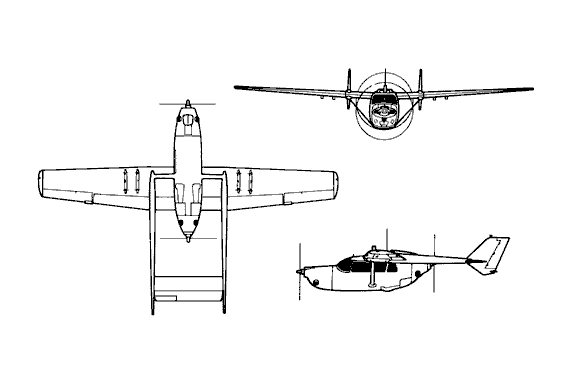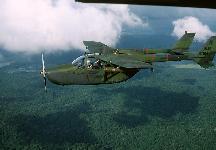 Sources and Methods
---
---
http://www.fas.org/irp/program/collect/o-2.htm
Created by John Pike
Maintained by Steven Aftergood

Updated Wednesday, July 30, 1997 5:35:25 PM