---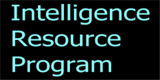 ---
COBRA BALL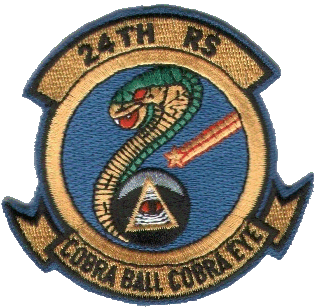 COBRA BALL is an Air Force airborne intelligence platform (RC-135) which carries infrared telescopes for tracking ballistic-missile tests at long range. COBRA BALL operates out of Offutt AFB NE and deploys to various locations around the world.
The Cobra Ball suite of Signals Intelligence (SIGINT) and Measurements and Signatures Intelligence (MASINT) sensor systems designed to exploit the enemy electromagnetic spectrum. The MASINT sensors are two linked electro-optical sensors -- the Real Time Optics System (RTOS) and the Large Aperture Tracker System (LATS). RTOS consists of an array of staring sensors encompassing a wide field of regard for target acquisition. LATS serves as an adjunct tracker. Due to its large aperture, it has significantly greater sensitivity and resolving power than the RTOS, but is otherwise similar. Connectivity includes JTIDS and TIBS data links.
Variants have been proposed for the operational detection of theater ballistic missile launches. In war, Cobra Ball could provide rapid recognition of TBM launches following cloud-break and horizon clearance. Within seconds of launch detection, estimates of launch point, intercept point, and impact point are available for transmission over a data link to theater C4I elements like AWACS, JSTARS, and the AOC. Estimates of increasing accuracy are transmitted during the course of the missile's flight until burnout has occurred.

The Big Safari program delivered A/C 61-2664 (Cobra Ball II) in March of 1972. On 15 March 1981, aircraft 664 tragically crashed upon approach to Shemya AFS, Alaska, taking with it a combined SAC and ESC crew of 24 -- resulting in six fatalities.
Dave Loomis writes:
I must take a bit of an issue with your statement, "On 15 March 1981, aircraft 664 tragically crashed upon approach to Shemya AFS, Alaska, taking with it a combined SAC and ESC crew of 24 -- resulting in six fatalities." I was there as the Avionice Maintenance Superintendant, during the wait for this aircraft to arrive, in weather that could be discribed as awful, at best. It was late night/early morning in the spring in the Aleutians. We had constant falling snow and gusting winds from all around the clock, so landing conditions were dodgy at best. To describe an aircraft crash where the #3 and #4 engines were torn off the wing in an overrun strike, and the aircraft continued down the runway with max power spooling up on the other two engines causing the fuselage to veer to the right, slide onto the right hand side of the snow covered area beside the runway, and snap in two right at the rear side hatch, winding up in two pieces as "resulting in six fatalities" is understatement at its worst. We found 19 aircrew men stumbling around in blizzard conditions, one of whom later died under medical care. Most of the crewmembers who died in the accident did so as a result of failure of the portion of the fuselage where they were assigned. The men who made it out alive still had to deal with horible weather, little knowledge of exactly where they were with respect to shelter, and the everpresent confusion that exists with any airfraft accident. To credit us with saving 18 lives in conditions like this is closer to the situation, than to simply say six fatalities. I've seen C-130 accidents where the entire crew perished, in warm spring weather, trying to land on a desert strip during the hours of night. This accident happenened during marginal weather in gusting winds and snow, and we got 18 out alive! These folks were our friends, and we did the best we could for them.

The ones who didn't make it were either dead upon impact, or died from major problems shortly after being admitted to the medical facilities with problems that could not have been treated in the best of hospitals on the best of days, as opposed to a small dispensary, staffed with independent duty technicians, trained much like nurse practitioners, to treat minor injuries, colds, and the like at an isolated base on the end of the Aleutian Chain.
G writes: Larry Becker writes:
I unfortunately was the Wing Weather Officer assigned to the Cobra Ball mission during 1981. Dave Loomis, myself and others were in the open hangar door watching the final approach that night. I have to agree with Dave, the actions to save the other 18 crewmen during "typical Shemya weather" went above and beyond six fatalities.

The winds were blowing nearly directly across the runway from the south at over 40 mph. The remains of the aircraft departed the runway to the south and stopped out of reach of the fire department crash trucks fire retardant coverage. We had to let the aircraft burn itself out because we could not reach it with firefighting equipment.

To have found the rest of the crew alive, in the dark, scattered in the wreckage, snow falling and winds howling, is a testament to the fire rescue crews. Not enough has ever been said about their efforts.

In the days following the accident, I became the official accident photographer responsible for documenting all of the pieces of the wreckage for the investigation team. I am amazed to this day that we recovered as many of my friends as we did that night.

Thanks for your efforts to keep this tragedy from fading into the past.

Larry J. Becker, Lt Col, USAF (ret)
Wing Weather Officer Shemya, 1980 - 1981
Hobart Gay writes:
I too thank you for remembering the men who died that night. I was the RC crew chief at Eielson AFB who launched the ball for that fateful flight. I knew each and every one of the men on that crew and was devastated when I was called at home that night and informed that it had crashed. These men took their lives in their hand every time they flew into "the rock", Shemya. I flew in there many times over my 8 years stationed at Eielson and was never really comfortable on landing. It was a short runway and always treacherous weather. That was a horrible time for our Wing, we were a very small outfit where everyone knew everyone else and their families. I'm sure the memory of those days still haunt many of us that were stationed there.

Sincerely,

Hobart Gay
Robert L. Mai writes:
I just wanted to let you know how much I enjoyed the site. I was stationed on Shemya from Feb 68 to Feb 69. I maintained the tacan and belonged to the comm. squadron. I was on the squadron volleyball team and actually played a game against you guys in the hanger where Rivet Ball was hangered. I remember when it ran off the end of the runway. I knew there were two different aircraft, but was not aware of their names at the time. I also remember Boozer's funeral. All the photos brought back memories of my year on Shemya. Thanks. Bob Mai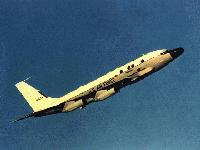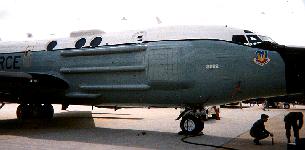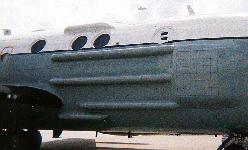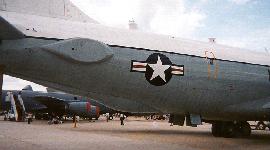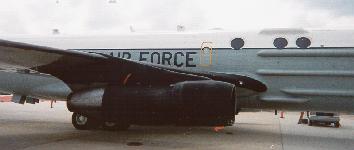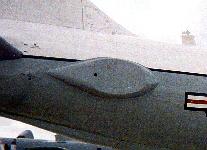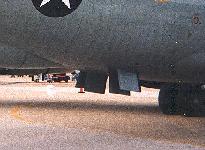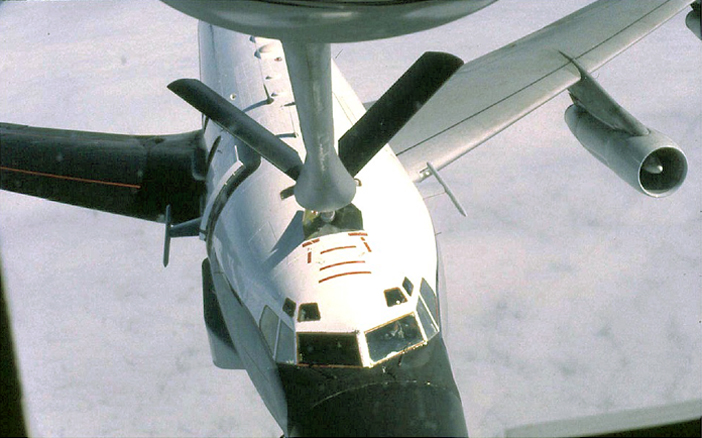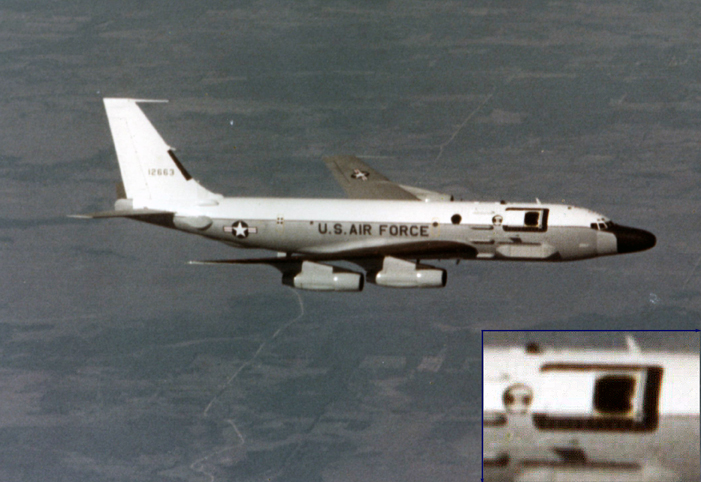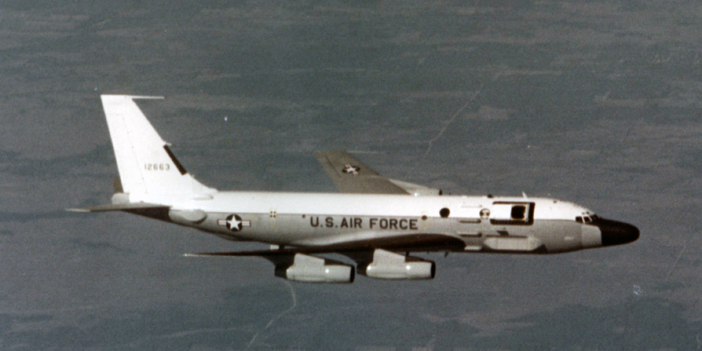 Sources and Resources
---
---
https://fas.org/irp/program/collect/cobra_ball.htm
Maintained by Steven Aftergood
Created by John Pike
Updated May 4, 2010