---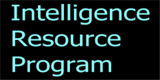 ---
Communications High Accuracy Airborne Location System (CHAALS)
The CHALS-X system provides the targeting capability required to support the Division Commander's requirements to locate and kill the enemy by providing for precise location of High Value Targets (HVTs). Airborne systems mixed with ground based systems will be capable of precisely locating enemy weapon systems and units (regardless of whether the enemy uses conventional or modern radios) producing target locations sufficiently accurate for first round fire for effect by organic artillery. CHALS-X is a continuation of the project which developed the precision location subsystem (CHAALS) currently in GUARDRAIL Common Sensor (GR/CS) systems 4 and 1. It utilizes the previously developed Time-Difference-Of-Arrival/Differential Doppler (TDOA/DD) techniques and incorporates advances in electronics state of the art and distributed processing to provide for improved capabilities; increases frequency range, adds frequency hopping radios to the target set, and decreases size/weight/power requirements of processing subsystems (3 racks of computer equipment now reduced to two boxes which fit into a standard 19 inch rack).

The newest series (RC-12P/Q) aircraft primary mission equipment continued with the same provisions as the RC-12N, but added new pods enabling a single panel ELINT collection capability; improved CHAALS to the CHALS-X accuracy; and incorporated a dual data link (allowing single tether and remote relay employment). System 2 also added a significant on-board processing capability.

The continued evolution of Target Accuracy Geolocation capability using TDOA/DD is a technology advantage over any other country and has been restricted from release to foreign countries.

On March 19, 1999 Lockheed Martin Federal Systems, Owego, N.Y., was awarded a cost-plus-fixed-fee/time and materials/firm-fixed-price contract with a not-to-exceed base year of total of $9,000,000, and an estimated not-to-exceed cumulative total of $29,000,000. This effort provides engineering and logistics support services for upgrades, improvements, and repairs along with associated testing of the following Communication High Accuracy Location Subsystem (CHALS) products: Communication High Accuracy Airborne Location Subsystem (CHAALS), Communications High Accuracy Location Subsystem Exploitable (CHALS-X), Communications High Accuracy Location Subsystem Exploitable (Miniaturized) (CHALS-X(M)), CHAALS Remote Data Link (CHAALS RDL), and future CHALS hardware variations. Work will be performed at various locations inside and outside of the continental United States, and is expected to be completed by March 20, 2004.

REQUIREMENTS DOCUMENT: JSOR GR/CS dated 23 May 84.

TYPE CLASSIFICATION: Standard, Sep 96.
| | | | | | | | |
| --- | --- | --- | --- | --- | --- | --- | --- |
| EVENT SCHEDULE FISCAL YEAR | 96 | 97 | 98 | 99 | 00 | 01 | 02 |
| QTR | 1 2 3 4 | 1 2 3 4 | 1 2 3 4 | 1 2 3 4 | 1 2 3 4 | 1 2 3 4 | 1 2 3 4 |
| Eng & Mg Development | ---------4 | | | | | | |
| Production: GRCS | ----2 | | | | | | |
| LPU | -------3 | | | | | | |
| LPUUT | 1--------- | -------3 | | | | | |
| Full Scale Development | | 1--------- | ---------- | ---------- | ---------- | ---------- | ---------- |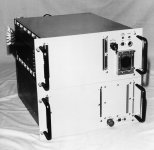 Sources and Methods
---
---
http://www.fas.org/irp/program/collect/chaals.htm
Created by John Pike
Maintained by Steven Aftergood

Updated Wednesday, February 23, 2000 8:11:27 AM