---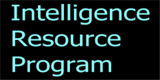 ---
Advanced Tactical Airborne Reconnaissance System (ATARS)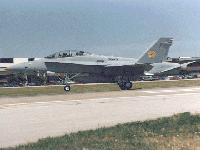 The Advanced Tactical Airborne Reconnaissance System (ATARS) is designed to provide U.S. Marine Corps F/A-18D aircraft the capability to fulfill the airborne tactical reconnaissance role left open upon the retirement of the RF-4. It will provide near real time high resolution digital imagery in day, night, or under-the-weather conditions.
The F/A-18 Tactical Reconnaissance System is a real-time/near real-time imaging system for image acquisition, data storage, and data link. It consists of the Advanced Tactical Airborne Reconnaissance System (ATARS) with infrared and visible light sensors, two digital tape recorders, and a Reconnaissance Management System (RMS); an interface with the APG-73 Radar Upgrade (Phase II) which records synthetic aperture radar (SAR) imagery; and a digital data link mounted in a centerline pod. ATARS fits in the nose of any post-Lot 14 F/A-18D in place of the nose gun, with a small datalink pod mounted on the centerline station. The digital data link will transmit imagery and auxiliary data to any Common Imaging Ground/Surface Station (CIG/SS) compatible system including the Joint Services Imagery Processing System (JSIPS) or Marine Tactical Exploitation Group (TEG) based ashore and Navy JSIPS (JSIPS-N) aboard ship.
The program is in the engineering and manufacturing development (E&MD) phase, and initiated low-rate initial production one (LRIP 1) in the first quarter fiscal year 1997 (FY-97). LRIP 2 is planned for the first quarter FY-98. Full Rate Production approval is planned for the first quarter FY-99. A total of 31 ATARS, 24 data link pods, and 7 squadron ground stations are planned. The Marine Corps' initial operational capability is Fall 1998.
Originally the USAF was the lead service for ATARS, with plans to equip F-16C aircraft with an external ATARS pod. However, unit costs kept increasing and total production quantities decreased, and after years of delays and cost overruns, the Air Force and Martin Marietta agreed in June of 1993 to cease work on ATARS.
A 1993 review of the program by the DOD Office of the Inspector General evaluated the acquisition of the Advanced Tactical Airborne Reconnaissance System (ATARS). This report found that:
Substantial savings could be achieved by breaking out the common data link from the prime contractor and purchasing it directly from the manufacturer. Additional savings could also be realized if the data link was purchased through a single procurement office for ATARS and other DoD programs.
The ATARS Test and Evaluation Master Plan (TEMP) did not cover the entire scope of the testing program. As a result, decisionmakers may not have had adequate developmental and operational test performance information prior to the lowÄrate initial production decision and the full-rate production milestone reviews for the various platforms.
The program office had not prepared complete life-cycle cost estimates and was not reporting the total program cost in the Defense Acquisition Executive Summaries (DAES) and the Selected Acquisition Reports (SAR). As a result, DoD managers and Congress may not have had adequate program cost knowledge for use in making informed program decisions.
The program office was not jointly staffed which has contributed to specification, contractual, testing and cost estimating problems.
The Government did not have a license to make multiple use of the ATARS' operating system software. Unless a multiple use license is obtained, the Government may infringe on the software manufacturer's data rights if more than 12 prototype units are produced or by accepting ATARS units delivered under subsequent contracts.
In November 1993 the Navy received Congressional direction to resume development of ATARS, and in January 1994 the Marine Corps assumed management of ATARS as lead service.

On November 30, 1995 McDonnell Douglas Corporation, McDonnell Douglas Aerospace, St. Louis, was awarded a contract with a ceiling value of $69,000,000 for the development and integration of the Advanced Tactical Reconnaissance Airborne System (ATARS) into the F/A-18 aircraft. Work was to be performed in Syosset, N.Y. (70 percent), and St. Louis (30 percent), and was expected to be completed by June 1998. The Naval Air Systems Command, Washington, D.C., is the contracting activity.

On 10 December 1996 Mr. John W. Douglass, Assistant Secretary of the Navy for Research, Development and Acquisition (ASN(RD&A)) gave approval for ATARS to begin low rate initial production (LRIP). With this approval, the Navy will procure four ATARS suites under a firm fixed price (FFP) delivery order to McDonnell Douglas Aerospace (MDA). These units will be used to perform production verification testing, follow-on developmental testing, operational assessment, and, upon successful completion of operational testing, will be provided to Fleet Marine Force squadrons for use on F/A-18D aircraft. The negotiated FFP delivery order will also provide for procurement of the engineering and production non-recurring effort; production tests and related data; integrated logistics support; the packaging, handling, storage and transportability program and data; personnel training and training equipment and data; support equipment and data; technical manuals and associated data; spare and repair parts; and associated aircraft configuration equipment. The total estimated dollar value of this requirement is $60M. And on 13 February 1997 McDonnell Douglas received a $51.3M firm-fixed-price, delivery order for three advance tactical airborne reconnaissance systems, one advance tactical airborne reconnaissance subsystem, two radar upgrade/reconnaissance conversion kits, 12 radar upgrade/reconnaissance modification kits, production verification flight test support, integrated logistics support, training and technical publications for the F/A-18 aircraft.

In March 1998 the second Low Rate Initial Production (LRIP) contract was awarded to produce six Advanced Tactical Airborne Reconnaissance Systems (ATARS) and four Data Link Pods in fiscal year 1998. The contract also included aircraft modification kit parts, ancillary equipment, logistics support, contractor support and training. This contract is the first to procure the data link pods. In September 1999 the Navy's chief acquisition officer approved low rate initial production three (LRIP3) for the Marine Corps F/A-18 Hornet fleet.
Sources and Methods
---
---
http://www.fas.org/irp/program/collect/atars.htm
Maintained by Steven Aftergood
Created by John Pike
Updated Wednesday, June 28, 2000 7:09:56 PM