---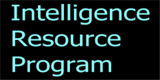 ---
AN/TLQ-33 Army HF Electronic Warfare System (AHFEWS)
DESCRIPTION: AHFEWS is a ground-based high frequency (HF) electronic warfare system consisting of four subsystems:
AN/TSQ-177 Communications Control Set;
AN/TRX-2 Target Recognition System, Non-Cooperative;
AN/GLQ-15 Transmitter, Countermeasures
AN/GLQ-14, Transmitting Set, Countermeasures.
AHFEWS is a one of a kind electronic warfare system fielded and assigned to the 201st MI Battalion of the 513th MI Brigade. The AN/TLQ-33 consists of a mix of shelter sets mounted on 5-ton trucks with support equipment. AHFEWS is designed to perform electronic support for target detection and acquisition of threat HF emitters and executing electronic attack against those emitters. AHFEWS is a stand-alone electronic warfare with secure organic communications for command and control and secure voice communications to a theatre TCAE or J2/3 EW targeting cell of a CINC of U&S Commands or Joint Task Force Commander.

TRANSPORTATION CHARACTERISTICS / LIMITATIONS: AFHEWS may be transported by sealift or airlift (C-141, C-5, or C-17 aircraft). To airlift the entire system will require 6 C-5 missions, however, as few as one C-141 missions is required to transport an AN/TSQ-177 and AN/TRX-2 with all required support equipment. AHFEWS is not to be moved by rail or by helicopter. Road speed is limited to 44 MPH on improved and secondary roads.

HISTORICAL BACKGROUND: By direction of the DA DCSOPS and VCSA in May 1992, AHFEWS was to be built from the residual assets of a terminated SAP to satisfy an outstanding EAC HF electronic warfare requirements identified by the CINCs for EUCOM, CENTCOM, SOUTHCOM, SOCOM, and USFK.

REQUIREMENTS DOCUMENT: AHFEWS ORD, Oct 93.

TYPE CLASSIFICATION: Limited Procurement (Urgent).
| | | | | | | |
| --- | --- | --- | --- | --- | --- | --- |
| EVENT SCHEDULE FISCAL YEAR | 96 | 97 | 98 | 99 | 00 | 01 |
| QTR | 1 2 3 4 | 1 2 3 4 | 1 2 3 4 | 1 2 3 4 | 1 2 3 4 | 1 2 3 4 |
| Fielding | 1 | | | | | |
| FOT&E | 3 | | | | | |
ACQUISITION CATEGORY: III
ACQUISITION PHASE: III - Production/Deployment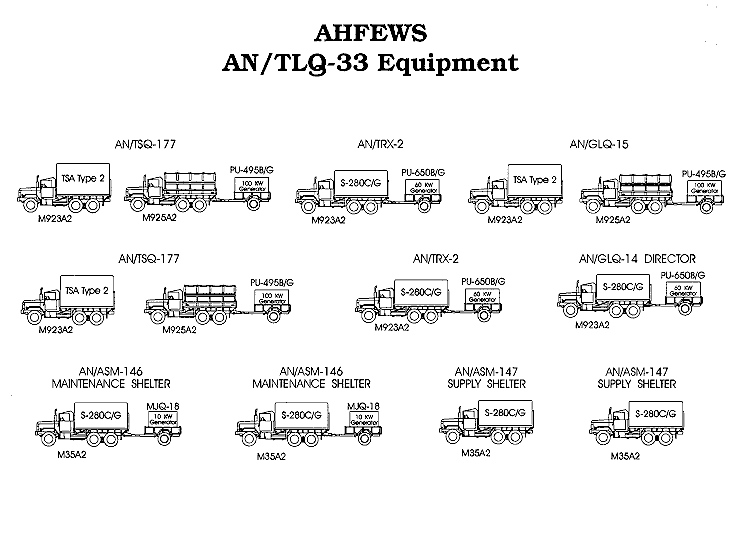 Sources and Methods
---
---
http://www.fas.org/irp/program/collect/ahfews.htm
Created by John Pike
Maintained by Steven Aftergood

Updated Friday, February 11, 2000 5:12:37 AM