DIRECTOR, FEDERAL EMERGENCY MANAGEMENT AGENCY

SUBJECT: U.S. Policy on Counterterrorism (U)

It is the policy of the United States to deter, defeat and respond vigorously to all terrorist attacks on our territory and against our citizens, or facilities, whether they occur domestically, in international waters or airspace or on foreign territory. The United States regards all such terrorism as a potential threat to national security as well as a criminal act and will apply all appropriate means to combat it. In doing so, the U.S. shall pursue vigorously efforts to deter and preempt, apprehend and prosecute, or assist other governments to prosecute, individuals who perpetrate or plan to perpetrate such attacks. (U)

We shall work closely with friendly governments in carrying out our counterterrorism policy and will support Allied and friendly governments in combating terrorist threats against them. (U)

Furthermore, the United States shall seek to identify groups or states that sponsor or support such terrorists, isolate them and extract a heavy price for their actions. (U)

.

It is the policy of the United States not to make concessions to terrorists. (U)
To ensure that the United States is prepared to combat domestic and international terrorism in all its forms, I direct the following steps be taken. (U)
1. Reducing our Vulnerabilities
The United States shall reduce its vulnerabilities to terrorism, at home and abroad.
It shall be the responsibility of all Department and Agency heads to ensure that their personnel and facilities, and the people and facilities under their jurisdiction, are fully protected against terrorism. With regard to ensuring security:
-- The Attorney General, as the chief law enforcement officer, shall chair a Cabinet Committee to review the vulnerability to terrorism of government facilities in the United States and critical national infrastructure and make recommendations to me and the appropriate Cabinet member or Agency head;

-- The Director, FBI, as head of the investigative agency for terrorism, shall reduce vulnerabilities by an expanded program of counterterrorism;

-- The Secretary of State shall reduce vulnerabilities affecting the security of all personnel and facilities at non-military U.S. Government installations abroad and affecting the general safety of American citizens abroad);

-- The Secretary of Defense shall reduce vulnerabilities affecting the security of all U.S. military personnel (except those assigned to diplomatic missions) and facilities);

-- The Secretary of Transportation shall reduce vulnerabilities affecting the security of all airports in the U.S. and all aircraft and passengers and all maritime shipping under U.S. flag or registration or operating within the territory of the United States and shall coordinate security measures for rail, highway, mass transit and pipeline facilities);

-- The Secretary of State and the Attorney General, in addition to the latter's overall responsibilities as the chief law enforcement official, shall use all legal means available to exclude from the United States persons who pose a terrorist threat and deport or otherwise remove from the United States any such aliens;

.

-- The Secretary of the Treasury shall reduce vulnerabilities by preventing unlawful traffic in firearms and explosives, by protecting the President and other officials against terrorist attack and through enforcement of laws controlling movement of assets, and export from or import into the United States of goods and services, subject to jurisdiction of the Department of the Treasury;

-- The Director, Central Intelligence shall lead the efforts of the Intelligence Community to reduce U.S. vulnerabilities to international terrorism through an aggressive program of foreign intelligence collection, analysis, counterintelligence and covert action in accordance with the National Security Act of 1947 and E.O. 12333. (U)
2. Deterring Terrorism
The United States shall seek to deter terrorism through a clear public position that our policies will not be affected by terrorist acts and that we will act vigorously to deal with terrorists and their sponsors. Our actions will reduce the capabilities and support available to terrorists. (U)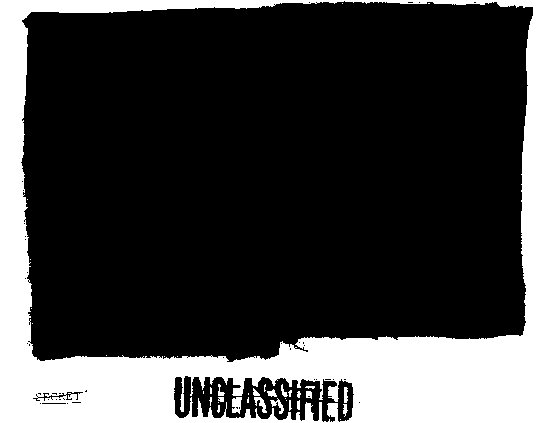 Within the United States, we shall vigorously apply U.S. laws and seek new legislation to prevent terrorist groups from operating in the United States or using it as a base for recruitment, training, fund raising or other related activities. (U)
o Return of Indicted Terrorists to the U.S. for Prosecution: We shall vigorously apply extraterritorial statutes to counter acts of terrorism and apprehend terrorists outside of the United States. When terrorists wanted for violation of U.S. law are at large overseas, their return for prosecution shall be a matter of the highest priority and shall be a continuing central issue in bilateral relations with any state that harbors or assists them. Where we do not have adequate arrangements, the Departments of State and Justice shall work to resolve the problem, where possible and appropriate, through negotiation and conclusion of new extradition treaties. (U)

If we do not receive adequate cooperation from a state that harbors a terrorist whose extradition we are seeking, we shall take appropriate measures to induce cooperation. Return of suspects by force may be effected without the cooperation of the host government, consistent with the procedures outlined in NSD-77, which shall remain in effect. (S)

o State Support and Sponsorship: Foreign governments assist terrorists in a variety of ways. (U)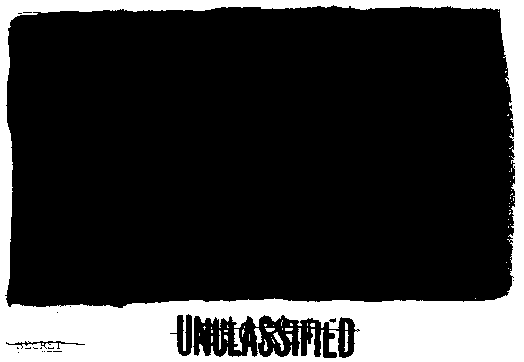 C. Enhancing Counterterrorism Capabilities: The Secretaries of State, Defense, Treasury, Energy and Transportation, the Attorney General, the Director of Central Intelligence and the Director, FBI shall ensure that their organizations' counterterrorism capabilities within their present areas of responsibility are well managed, funded and exercised. (U)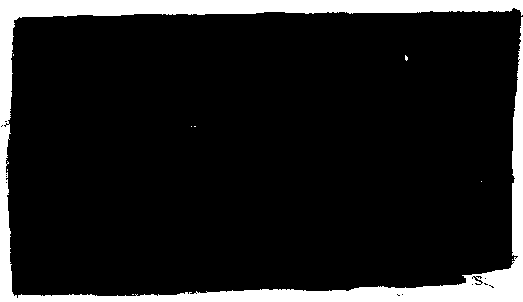 3. Responding to Terrorism
We shall have the ability to respond rapidly and decisively to terrorism directed against us wherever it occurs, to protect Americans, arrest or defeat the perpetrators, respond with all appropriate instruments against the sponsoring organizations and governments and provide recovery relief to victims, as permitted by law. (U)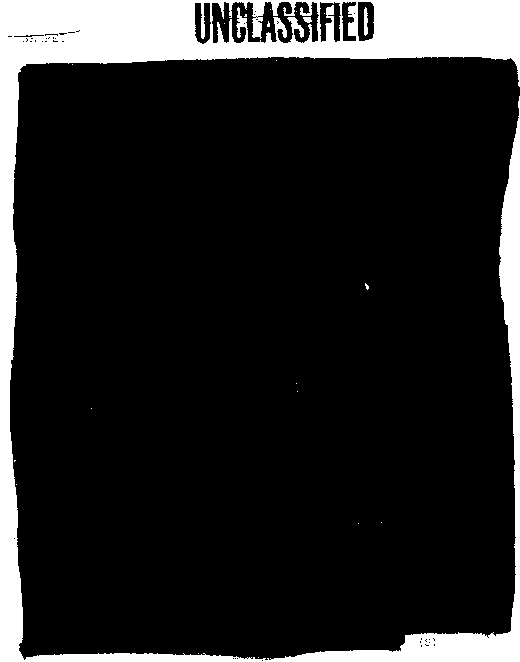 D. Lead Agency Responsibilities: This directive validates and reaffirms existing lead agency responsibilities for all facets of the United States counterterrorism effort. Lead agencies are those that have the most direct role in and responsibility for implementation of U.S. counterterrorism


policy, as set forth in this Directive. Lead agencies will normally be designated as follows: (U)
The Department of State is the lead agency for international terrorist incidents that take place outside of U.S. territory, other than incidents on U.S. flag vessels in international waters. The State Department shall act through U.S. ambassadors as the on-scene coordinators for the U.S. Government. Once military force has been directed, however, the National Command Authority shall exercise control of the U.S. military force. (U)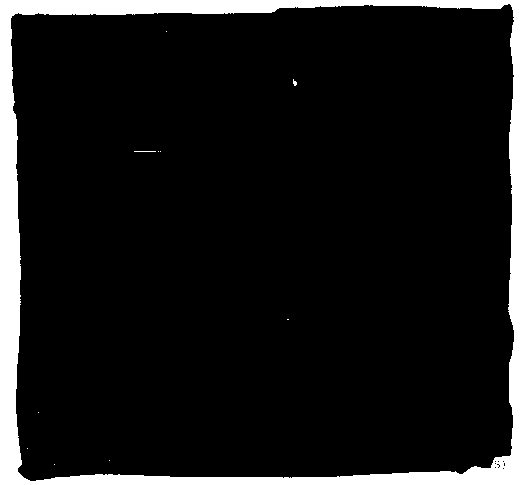 F. Interagency Support: To ensure that the full range of necessary expertise and capabilities are available to the .

on-scene coordinator, there shall be a rapidly deployable interagency Emergency Support Team (EST). The State Department shall be responsible for leading and managing the Foreign Emergency Support Team (FEST) in foreign incidents. The FBI shall be responsible for the Domestic Emergency Support Team (DEST) in domestic incidents. The DEST shall consist only of those agencies needed to respond to the specific requirements of the incident. Membership in the two teams shall include modules for specific types of incidents such as nuclear, biological or chemical threats. The Defense Department shall provide timely transportation for ESTs. (U)
G. Transportation - related terrorism: The Federal Aviation Administration has exclusive responsibility in instances of air piracy for the coordination of any law enforcement activity affecting the safety of persons aboard aircraft within the special aircraft jurisdiction of the UPS. as defined in public law. The Department of Justice, acting through the FBI, shall establish and maintain procedures, in coordination with the Departments of State, Defense, and Transportation, to ensure the efficient resolution of terrorist hijackings. These procedures shall be based on the principle of lead agency responsibility for command, control and rules of engagement. (U)
H. Consequence Management: The Director of the Federal Emergency Management Agency shall ensure that the Federal Response Plan is adequate to respond to the consequences of terrorism directed against large populations in the United States, including terrorism involving weapons of mass destruction. FEMA shall ensure that States' response plans are adequate and their capabilities are tested. The State Department shall develop a plan with the Office of Foreign Disaster Assistance and DOD to Provide assistance to foreign populations so victimized. (U)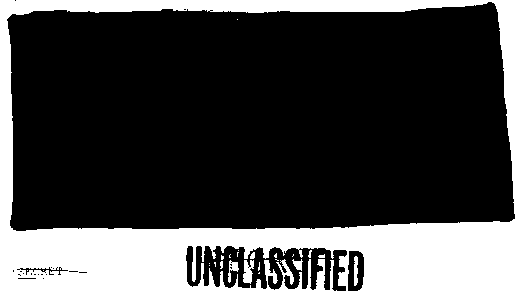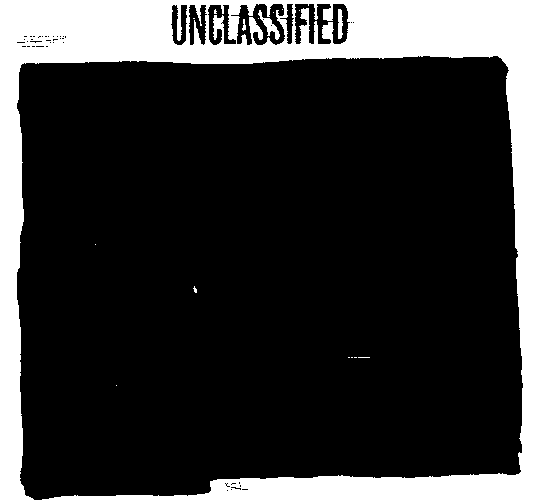 K. Costs: Agencies directed to participate in the resolution of terrorist incidents or conduct of counterterrorist operations shall bear the costs of their participation, unless otherwise directed by me. (U)
4. Weapons of Mass Destruction
The United States shall give the highest priority to developing effective capabilities to detect, prevent, defeat and manage the consequences of nuclear, biological or chemical (NBC) materials or weapons use by terrorists. (U)
The acquisition of weapons of mass destruction by a terrorist group, through theft or manufacture, is unacceptable. There is no higher priority than preventing the acquisition of this capability or removing this capability from terrorist groups potentially opposed to the U.S. (U)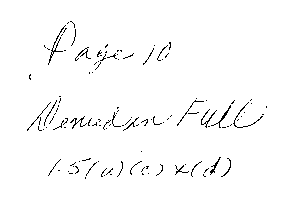 Attachment
Tab A
Interagency Groups