---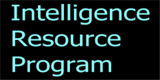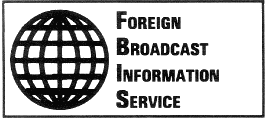 ---
Federation of American Scientists
Statement on the Foreign Broadcast Information Service
Since 1941, the Foreign Broadcast Information Service (FBIS) has monitored, translated and published foreign broadcasts and press reports from around the world, covering over 3500 publications in 55 foreign languages. This service has been of inestimable value to Executive and Legislative Branch analysts and policy makers, and has been an indispensable resource for scholars, journalists, and non-governmental organizations.

The importance of FBIS products for members of the public will only increase as our post-cold war society interacts directly, across an ever broader front, with the world FBIS covers.

Accordingly, we would urge that the FBIS operating budget be increased rather than decreased. Indeed, at a time when the U.S. intelligence community is groping for a vision of its future, the success of the FBIS model suggests that the intelligence community ought to be giving higher priority to serving society as a whole, with a significantly expanded line of unclassified analytic products.
---
Please Add your statement in support of FBIS.
---
Since World War II, FBIS has served as one of the most important sources of detailed and reliable information on countries throughout the world, many of which receive little or no coverage in the international media. Countless academic studies have relied on this source for primary research about radio, TV, and print reporting on countries around the world, including translations of full texts of speeches and political commentaries that are available from no other source. The collected reporting of FBIS is a unique and irreplaceable resource concerning the domestic politics and foreign policies of these countries and about their perceptions of the world and international politics. Recently, FBIS began to publish electronically under the aegis of the NTIS (National Technical Information Service). As this new service became available, it was announced that the coverage of items in the print version would be sharply reduced, apparently due to copyright problems. So FBIS was already in the process of scaling back. But the proposed cuts would go far beyond this, shutting down entire operations and potentially reducing the flow of information to a trickle. As you may know, the BBC Summary of World Broadcasts utilizes the same facilities as FBIS, so this cutback would presumably have a similar effect on that source as well. This is a matter of great concern to the entire academic community, not only in the United States but throughout the world. The end of the Cold War has resulted in a broad reevaluation of activities by CIA and other U.S. government agencies, resulting in significant cuts. Although this process is unavoidable, care should be exerted to prevent eliminating programs that are invaluable and irreplaceable. If these cuts go through, there is every reason to believe that they would never be restored. Some would argue that the need for reliable and timely information about other countries has never been greater, and that a reduction of our knowledge about other societies could eventually prove to be a costly and false economy. A sharp reduction in FBIS reporting could have a substantial impact on students and scholars everywhere, and on the quality of information available not only to the academic community but also to the public through interviews, newspaper articles and other forms. This is an issue that has clear implications for national security, since it could restrict the quantity and quality of information available for scholars, political analysts and the general public.
Gary G. Sick <ggs2@columbia.edu>
Columbia University, USA
---
I fully and wholeheartedly endorse the efforts by the Federation of American Scientists to persuade the CIA to reconsider the drastic changes it is making to the FBIS Daily Reports program. World News Connection, although a step in the right direction in regards to expanding electronic access to this valuable information, represents several strides in the wrong direction in regards to depth of coverage of broadcast media around the world.
Students, researchers, and scholars rely upon FBIS translations to keep abreast of the latest developments around the world. Diluting that service would be a great disservice to the academic and business communities.
Jerry Breeze <breeze@columbia.edu>
Documents Librarian, Columbia University, USA
---
I strongly endorse your statement. FBIS Daily Reports are indispensable for following contemporary affairs in the areas of my own research and teaching-- contemporary China and East Asia. I use these materials heavily in my own courses and seminars, and their curtailed hard-copy availability (not to mention the pending reductions and probable elimination of them in soft copy farther down the budget path) will cripple our curriculum. There is no small irony in this insofar as several SAIS graduates have taken up careers in the American intelligence and foreign policy community. The Agency and the foreign policy and intelligence communities are cutting off their pool of potential future analysts. (I was an FBIS analyst myself for 17 years before coming to SAIS.) FBIS has, in budgeteer jargon, always supplied "the biggest bang for the buck" in the American intelligence community. For "denied areas" like China, the former USSR, Iraq, and Syria,"open source" materials from FBIS have always provided an extremely high proportion of what any of us knew. For some periods (like the Cultural Revolution and the Mao succession period), systematic analysis of Chinese media information provided the only political intelligence; and in most other periods, it provided the most reliable judgments on what was going on. And most critically, media information plays a critical role in what is sometimes called "warnings intelligence"-- prediction of imminent military attack or intervention. This has been demonstrated repeatedly, in Korea in 1950, Czechoslovakia in 1968, China and Vietnam in 1978-79, Poland in 1980, and most recently Iraq in 1990. For more open societies, information acquired through diplomatic and other channels always supplemented, not displaced, what was gleaned from the mountains of information from those societies' presses and electronic media. Despite the end of the Cold War, the value of "open sources" has only increased, not declined. For the China studies community and for informed public discourse on world affairs (you can always spot reporters' use of FBIS materials by such references as "Baghdad radio reports monitored in Cyprus," etc.), the impact of the pending changes is catastrophic for all the reasons you cite. Congratulations on your effort to lobby for reversal of these terrible changes. I hope your efforts mobilize a wave of protest of tsunami proportions.
H. Lyman Miller <hlmiller@mail.jhuwash.jhu.edu>
Associate Professor and Director, China Studies Program, School of Advanced International Studies, Johns Hopkins University, Washington, DC USA
---
I would like to join in the protest against projected cuts in the FBIS budget. For any scholar trying to keep up with developments in China, the hardcopy FBIS Daily Reports have been an invaluable resource, and we will have a much harder time without them. I also use them, with great success, in a course I regularly co-teach called Asian News Colloquium.
David Arkush <arkush@uiowa.edu>
Professor of History, University of Iowa, Iowa City, IA USA
---
I would be glad to have my name associated with your statement.
William A. Graham <wgraham@fas.harvard.edu>
Professor of the History of Religioin and Islamic Studies, Faculty of Arts and Sciences, Harvard University, Cambridge, MA USA - Thursday, December 19, 1996 at 14:32:55 (EST)
---
As an educator (Adjunct Professor at Fordham University and at SUNY), a graduate student (Ph.D. Program, Political Science), and a former government employee (Danish Foreign Service), I can attest to the fact that FBIS is indeed an indispensable resource for many, and has been for me in all of the above capacities. It would be a great loss to all of us, especially to analysts and policy makers, should we no longer be able to draw on this fine resource. Funding for FBIS should be increased, perhaps coupled with innovative fee for service approaches, as I think many would like to contribute rather than be deprived of a top-notch service.
Gina Eichner Cinali <gec11@columbia.edu>
USA - Thursday, December 19, 1996 at 15:07:09 (EST)
---
I fully endorse your statement.
Mark J. Gasiorowski <pogasi@unix1.sncc.lsu.edu>
Department of Political Science, Louisiana State University, Baton Rouge, LA USA - Thursday, December 19, 1996 at 14:22:32 (EST)
---
I would like to endorse your statement on FBIS. I am a specialist on Middle East politics, and find FBIS an invaluable research tool. Please append my name to the statement, and thank you for undertaking this effort.
F. Gregory Gause, III <fgause@zoo.uvm.edu>
Department of Political Science, University of Vermont, Burlington, VT USA - Friday, December 20, 1996 at 09:47:20 (EST)
---
I wish to register my support for continued, indeed increased funding for the Foreign Broadcast Information Service. The service is absolutely invaluable to scholars and researchers in dozens of disciplines, as well as to policymakers. It is not only a digest of current public opinion, it is perhaps the best and most complete chronicle of current events in existence. Nothing like it is to be found anywhere. It would be an incalculable tragedy to see it eliminated in a short-sighted budget manipulation.
William O. Beeman <74365.236@compuserve.com>
Department of Anthropology, Brown University,Providence, RI USA - Friday, December 20, 1996 at 07:33:18 (EST)
---
I endorse your statement on F.B.I.S. and hope it will contribute to positive action.
Eric Rouleau <101613.635@CompuServe.COM>
former french ambassador, author and journalist - Friday, December 20, 1996 at 09:51:34 (EST)
---
I certainly endorse your statement. FBIS is essential for on-going research in many fields and is one of the few public expenditures the CIA makes that has broad support in the academic community. Keep up the good work. Thanks for what you are doing.
Earl L. (Tim) Sullivan <tims@acs.auc.eun.eg>
Professor of Political Science, The American University in Cairo, Cairo, Egypt - Saturday, December 21, 1996 at 13:53:50 (EST)
---
I should like to endorse the statement of the Federation of American Scientists for the full continuation of FBIS. This material has been of extraordinary value to me for the past thirty-five years, from the period when I was a CIA analyst and, since, throughout my academic career. All my eight books relied heavily on material from FBIS and right up to the present I find it essential to rely upon FBIS for sources otherwise unavailable, from the media of the former Soviet Union, especially Central Asia, and from Iran. Further, FBIS has become an important tool for my students, a tool that I recommend and discuss at the beginning of every course I teach. It would be a serious blow to the understanding of the policies, trends, events and developments in other countries should this service be significantly reduced.
Dr. Galia Golan <msgalia@pluto.mscc.huji.ac.il>
Darwin Professor of Russian and East European Studies, Department of Political Science, Hebrew University of Jerusalem, Jerusalem, Israel - Saturday, December 21, 1996 at 09:58:46 (EST)
---
Thank you for doing whatever possible to save FBIS. I can't believe they have targeted such an invaluable resource for elimination. It is an instant window on every region of the world. Please add my name to your list of endorsements.
Laura Drake <LADA@american.edu>
American University, USA - Saturday, December 21, 1996 at 02:00:25 (EST)
---
I fully endorse the statement on the FBIS.
Said Arjomand <arjomand@datalab2.sbs.sunysb.edu>
Professor of Sociology, State University of New York at Stony Brook, USA - Sunday, December 22, 1996 at 10:01:39 (EST)
---
I heartily endorse this statement.
Shira Robinson <robinss@hrw.org>
Human Rights Watch/Middle East, USA - Thursday, December 26, 1996 at 12:02:33 (EST)
---
I endorse the FAS statement. In addition, please let me know what I can do to help the campaign to maintain FBIS (even if I hate the electronic-only version and pine for the good old paper days).
Daniel Pipes <meqmef@aol.com>
Editor, Middle East Quarterly, USA - Thursday, December 26, 1996 at 20:04:12 (EST)
---
I am delighted to support your effort to maintain proper funding for the FBIS. After all, this is something that we non-spook professionals can use with pleasure and profit as well.
Stanley I. Kutler <sikutler@facstaff.wisc.edu>
Madison, WI USA - Monday, December 30, 1996 at 15:04:20 (EST)
---
Americans need the extremely valuable scope and depth of the FBIS coverage of developments around the world. News from the countries of the former Soviet Union is particularly vital if we are to have sound policies toward this important and confusing part of the world. The initiative of the Federation of American Scientists to alert citizens and members of Congress to the threat posed by cutbacks in FBIS's important work is most impressive. Congratulations to the FAS staff! There is no more worthwhile use of taxpayers dollars than the work of FBIS. This is more important than the billions expended on spy satellites, in my humble opinion.
David Johnson <djohnson@cdi.org>
Center for Defense Information Washington, DC USA - Wednesday, January 01, 1997 at 21:41:45 (EST)
---
Following is a copy of the message I sent to fbis on 1/2/97. I may also add that since FBIS went electronic in the summer, it has caused all of our analysts an emormous expense of time, for the system is time-consuming, inefficient, wasteful, not designed with consumers in mind and also provides less coverage than before (despite CIA disclamers to this effect). If anything, it probably adds more to our total costs than keeping the old system in place for it, as CIA people have told me, has beeen organized by technical people who have no idea how consumers need to use this information. Message to fbis follows:

I have no other address to write to on this subject so please forgive me if this is not relevant to you and please forward it to the relevant address. I learned with dismay this morning that the CIA is considering terminating the transmission of translated articles from the international media. I think I can speak for virtually every analyst, whether of Russian , CIS, and E.European affairs as I am, or for other regions, that this decision would be a gravely mistaken one. There is probably no doubt that it might save you money. But it would simply transfer the cost to every other analyst and governmental organization and probably even magnify the cost in money and time. This refers to our procuring information and the resulting wasting of valuable time in finding this information and in minimizing our access to the information without which we cannot carry on and provide the agency and other sources with valuable information, insight, and analysis. At a time when information is the most vital resource we have regarding the rest of the world, it makes no sense to cut down these services and it seems that the people who are making these decisions do not understand or perhaps even care how consumers use the information that you provide and how much they depend on it. These decisions may be penny wise but they are pound foolish for they bear no relationship to the actual use of this information technology and the needs of your customers like myself, of whom there are many. I apologize for taking up your time and appreciate your consideration.
Stephen Blank
MacArthur Professor of Research
Strategic Studies Institute
US Army War College
Carlisle Barracks, Pa.
stephen blank <blanks@carlisle-emh2.army.mil>
strategicstudies institute, US army war College carlisle, pa USA - Thursday, January 02, 1997 at 10:04:57 (EST)
---
We welcome FAS taking up this campaign so forcefully. FBIS is an invaluable tool for much of the research and human rights documentation Human Rights Watch engages in. With the irregular access these days to local news sources, particularly those not available via the Internet, we are increasingly dependent on FBIS's prompt and comprehensive coverage for our monitoring. FBIS' up-to-date information allows us to keep abreast of obscure or fast-breaking developments in the human rights sphere and, in many cases, to respond to crises with more accuracy and speed. This can have a critical and immediate impact on our ability to combat serious abuse. The CIA's continued support for FBIS is a crucial service for the global human rights community and must continue.
Erika Dailey <daileye@hrw.org>
Human Rights Watch New York, NY USA - Thursday, January 02, 1997 at 14:42:29 (EST)
---
FBIS is an immediate, relatively unfiltered, wide-ranging source of information for activists and students. It is an extremely good use of tax dollars. Cut something else, please.
Emily Shaw <shawe@hrw.org>
Human Rights Watch New York, NY USA - Thursday, January 02, 1997 at 14:52:04 (EST)
---
I support continued, if not increased, funding for the FBIS. This came to my attention through Dr. Pike's posting to govdoc-l, a newsgroup devoted to government documents. Good luck, Christine Bannon, MSW
Christine Bannon <crbannon@regis.edu>
Denver, CO USA - Thursday, January 02, 1997 at 15:06:16 (EST)
---
We, the members of American library community and scholars in Russian studies, find FBIS of extreme use in our work and research. Tools provided by FBIS are of highest quality and are very timely. To us the reduction of the FBIS budget will be a very heavy blow and we would like to urge the agencies involved not only not to decrease FBIS budget but to have it increased. We need their products!!!
Mark Yoffe <yoffe@gwis2.circ.gwu.edu>
Gelman Library, The George Washington Univ. Washington, DC, USA - Thursday, January 02, 1997 at 16:31:43 (EST)
---
I am horrified regarding the possibility of FBIS broadcasts being terminated. One of the sources of my dismay is self-interest. FBIS broadcasts have been instrumental to my research on Sino-Russian relations and have also served as a major means of keeping abreast of general developments in Russia and in China. While it is possible to keep abreast of developments making use of alternative sources, it will require a consierably larger expenditure of research time devoted to simply tracking down and reading materials. I am also, however, chagrined because the possible dismantling of FBIS seems yet another indication of the myopic nature of US foreign policy. The Cold War might be over but the need is still imperative for information and ongoing analysis of the situation elsewhere of international events.
Jeanne L. Wilson <JLW123@aol.com>
Boston, MA USA - Thursday, January 02, 1997 at 16:43:21 (EST)
---
Since the fall of the former Soviet empire the world has become a more unstable place. Many of the old certainties have disappeared, new rules of the game are emerging, but no-one knows what they are yet. In many respects the world is a more dangerous place since the end of the cold war, it is just that the nature of the danger has changed. In the midst of all this uncertainty the one thing which is a sure defence is information, good quality information, knowing what the people on the other side of the hill are thinking. Continuation of the FBIS service would appear to be a vital service, one which the USA and indeed the whole world community cannot afford to do without. Dr Roy Bradshaw, Current Chairman of the Institute of Russian, Soviet, Central and East European Studies at the University of Nottingham.
Dr Roy Bradshaw <roy.bradshaw@nottingham.ac.uk>
University of Nottingham, UK Nottingham, UK - Friday, January 03, 1997 at 05:44:30 (EST)
---
Unfortunately the net of educational administration has taken me away from the field of scholarship in the last ten years, but in the mid 70's when I was writing my Ph.D. dissertation on Soviet Policy in the Vietnam War, FBIS was an invaluable source. Most of what we knew about Soviet intent came from reading between the lines of of the Soviet press. FBIS provided a much more specialized press account targeted to areas of particular concern like China and Southeast Asia. Even the inclusion of Radio Peace and Progress provided those of us in the know with a few inside jokes. Loss of this valuable research tool will make much research impossible for the independent scholar.
J. Michael Miller <jmm@episcopalhighschool.org>
Alexandria, , VA USA - Friday, January 03, 1997 at 07:39:13 (EST)
---
The information provided by FBIS is invaluable to the acedemic community in providing students of all fields an unique perspecitve of events, problems, and issues across the world. Foreign policy issues and decisions can only be clearly understood when all sides of an issue are heard, and there is no greater tool for providing others point-of-view then FBIS. In short, if FBIS is cut, or even curtailed, a whole door of valuable information will be lost to the general public. And what would it mean to people outside of the official security "loop" that still depend on such sources for their information such as businessmen or travelers??? I live in an area with multi-national corporations, and with groups that do work abroad. FBIS provides them with vital information of the countries that they are dealing with. Without this information, it is doubtful that they would be as successful as they are, and most likely, be in more personal danger! The implications on a national level, in terms of security, are staggering. Successful decisions can not be made unless you know not only what the other side is saying to you, but also what they are saying to their own people. Often, thats where the true bargaining chip is found.
Sarah Maximiek <smaximiek@elmira.edu>
Elmira, NY USA - Friday, January 03, 1997 at 08:45:25 (EST)
---
I hope the CIA will not make the foolish decision to cut back or eliminate FBIS. As a Government Documents Librarian, I I have seen students and faculty make extensive use of FBIS materials to bolster the quality of papers, articles, and books on a wide variety of internationally oriented topics. FBIS source material is not available in any private sector publication in print or electronically. Not having access to this material would be a serious loss to students, scholars, and governmental scholars, and governmental policymakers who require timely and authoritative international information to write papers and make crucial foreign policy decisions. I hope the CIA and congressional budget appropriators recognize the folly of this proposed action and ensure that this extremely valuable government information gathering program is properly y supported.
Bert Chapman <chapmanb@omni.cc.purdue.edu>
West Lafayette, IN USA - Friday, January 03, 1997 at 10:00:07 (EST)
---
The Law Library of Congress carries out research and reference for the U.S. Congress as well as for the other branches of government; it performs reference work for the general public, which includes international organizations, embassies, the library community and the legal profession, in addition to students. Without access to the translations of FBIS materials, our work would be severely hampered and the quality and timeliness of our information to Congress about legal, legal-political and legal-economic developments abroad would be very adversely affected. This kind of activity on the part of the CIA is something that is concrete, practical, visible and has an overwhelmingly obvious benefit to the nation. The world is too small for us to shut off such a vital channel of information that FBIS represents. Once a decision is taken and the effects ripple out, it is difficult to retrieve what has been lost. Until the countries of the world all speak the same language, FBIS will be needed!
natalie gawdiak <gawdiak@mail.loc.gov>
Law Library of Congress, Research and Ref. Support Unit Washington, DC USA - Friday, January 03, 1997 at 10:43:55 (EST)
---
Faculty and Graduate Students doing historical or political research, often find FBIS to be invaluable in giving them important information. Please continue furnishing these translations.
Janet Frederick <jfreder@lib.auburn.edu>
Auburn University Auburn, AL USA - Friday, January 03, 1997 at 11:02:12 (EST)
---
The FBIS broadcast translation and transcription service is invaluable to me in my legal research work on China. Often FBIS (whether in the old print format or the new online version) is the fastest way to get texts of new legislation.
Constance Johnson <cojo@loc.gov>
Washington, DC USA - Friday, January 03, 1997 at 11:08:07 (EST)
---
Cutting FBIS funding would be foolhardy and shortsighted. Perhaps those behind the planned FBIS cutbacks should spend less time in Washington and more time abroad where being well-informed has enourmous long-term economic and political advantages.
Greg Beaudoin <beaudoin@ucg.com>
Rockville, MD USA - Friday, January 03, 1997 at 11:16:09 (EST)
---
I am concerned that we are following our usual custom of ignoring the rest of the world until a crisis comes. It is much more expensive to deal with it at that point. Right now we have a historic chance to assure our own security by helping the developments toward democracy in Eastern Europe and Asia. Without good publicly available information it will be hard to take advantage of this opportunity. FBIS contributes to this effort.
M. Douglass Bellis <DBellis@prodigy.com>
USA - Friday, January 03, 1997 at 11:19:49 (EST)
---
In my research on Russian foreign policy, I use FBIS extensively. FBIS provides transcripts of broadcasts and wire service reports otherwise available even at research libraries such as Columbia's. Any cuts in such coverage would harm research on a broad range of policy-relevant issues.
Matthew Rendall <mtr7@columbia.edu>
New York, NY USA - Friday, January 03, 1997 at 11:48:44 (EST)
---
I would like to add my voice in support of your stand against cuts in the FBIS budget. As a Reference Librarian I am reminded of the need to have access to the information provided by FBIS daily. And as a member of the American Library Association I am concerned about the amount of information that is becomming unaccessable to the public.
Clinton Berry <cberry@umslvma.umsl.edu>
St. Louis, MO USA - Friday, January 03, 1997 at 11:54:21 (EST)
---
This is the standard primary source archive for specialists studying all regions; the research that is generated by academics and policy analysts using FBIS is useful not only to the academic community but is in the national interest, and this alone justifies what small costs FBIS incurs. This is an important resource. Please ensure that it remains available.
Thomas Nichols <thomas.m.nichols@dartmouth.edu>
Hanover , NH USA - Friday, January 03, 1997 at 11:59:46 (EST)
---
Both as a student in graduate school and now as a researcher, I have used the FBIS reports extensively. They are unequalled sources of information on Russia in English. For those of us who do read Russia fluently, the FBIS remains important because one researcher cannot afford to subsribe to and scan the number of sources the FBIS uses.
Stacy Gunther <sgunther@stimson.org>
Henry L. Stimson Center Washington, DC USA - Friday, January 03, 1997 at 12:46:45 (EST)
---
FBIS is an extremely valuable and irreplaceable source for my research and teaching on the Former Soviet Union and Eastern Europe. I am strongly opposed to any cutbacks in its present format.
Linda J. Cook <Linda_Cook@brown.edu>
Brown University Providence, R.RI USA - Friday, January 03, 1997 at 13:20:51 (EST)
---
Let us preservie this unique, useful, open source of information.
Nestor Gayowsky <nestor@fox.nstn.ca>
Ottawa, on Canada - Friday, January 03, 1997 at 15:21:00 (EST)
---
I support FBIS and endorse the FAS statement.
Nomi Colton-Max <ncoltonmax@email.cfr.org>
New York, NY USA - Friday, January 03, 1997 at 16:33:44 (EST)
---
I heartily endorse the FAS statement as to the importance of FBIS, and commend it to policymakers and the Congress as a valuable resource to government, the American public, and researchers worldwide. I served as a graduate intern at FBIS; it was a critical resource in subsequent work as both academic and government research analyst. The importance of FBIS information to government decisionmaking alone should justify maintaining, if not increasing, its budget against other national security investments; its utility to many other causes, especially that of higher education, is a wonderful dividend. Ross Stapleton-Gray, President, TeleDiplomacy, Inc. Director, The Electronic Embassy
Dr. Ross Stapleton-Gray <director@embassy.org>
TeleDiplomacy, Inc. Arlington, VA USA - Friday, January 03, 1997 at 17:02:56 (EST)
---
Since 1941, the Foreign Broadcast Information Service (FBIS) has monitored, translated and published foreign broadcasts and press reports from around the world, covering over 3500 publications in 55 foreign languages. This service has been of inestimable value to Executive and Legislative Branch analysts and policy makers, and has been an indispensable resource for scholars, journalists, and non-governmental organizations. The importance of FBIS products for members of the public will only increase as our post-cold war society interacts directly, across an ever broader front, with the world FBIS covers. Accordingly, I would urge that the FBIS operating budget be increased rather than decreased.
Lily Wai <lwai@uidaho.edu>
University of Idaho Library Moscow, ID USA - Saturday, January 04, 1997 at 13:43:06 (EST)
---
As a retired US Army intelligence officer and commander of intelligence production elements, I find it difficult to understand cutting back on such a valuable resource for US government purposes as well as for independent private research. Open source information is a gold mine for input to effective intelligence products and to cut back on the FBIS makes no sense in this context. I urge maintaining the FBIS budget.
Colonel Arion N. Pattakos, USA (Ret) <arion@erols.com>
Kensington, MD USA - Saturday, January 04, 1997 at 18:09:11 (EST)
---
The information provided by the FBIS is essential to students studying cultures in any part of the world.
Patrick J. Blessing <chwillia@indiana.edu>
Tulsa, OK USA - Saturday, January 04, 1997 at 18:41:06 (EST)
---
As a librarian who in the past had to use your information resources, I fully endorse your statement.
Jean-François Barbe <barbe@cedrom-sni.qc.ca>
CEDROM-SNi Montréal, Qc Canada - Sunday, January 05, 1997 at 22:13:55 (EST)
---
Every day we hear how our nation is moving into the information age. It is unspeakably shortsighted to deliberately reduce the publics source of information with the resulting loss of consumer and business knowledge. A source of information as valuable as this must be kept open and free to the public.
Rama OA Schneider <agrarab@together.net>
Williamstown, VT USA - Monday, January 06, 1997 at 04:59:29 (EST)
---
We have received FBIS in paper and fiche format for years, we have the disc and now have the online access to the full text. This is such a valuable resource for our students and faculty that the discontinuation of the service would leave a major gap in resources for research projects. Is this budget cut yet another indication of the inward looking attitude, that the information about the rest of the world is not that important.
Elizabeth Evans <eliz@vms.cis.pitt.edu>
University of Pittsburgh Pittsburgh, PA USA - Monday, January 06, 1997 at 12:05:00 (EST)
---
I write to endorse the view that FBIS has been an essential tool for students, particularly post-graduate ones, studying international affairs and foreign countries. I have had many post-graduates, including American ones, and I can vouch for the fact that a cut back of coverage by FBIS will be a serious handicap in the study of foreign countries.
Dr. David S. Lane <dsl10@cus.cam.ac.uk>
Cambridge, UK - Tuesday, January 07, 1997 at 09:51:44 (EST)
---
As editor of the annual Middle East Contemporary Survey (Westview), I strongly endorse the statement regarding FBIS. All of us here at the Dayan Center, and my colleagues elsewhere, view FBIS as the single most vital source for understanding and analyzing contemporary Middle Eastern affairs. Any cutbacks would cause serious damage to scholars and policy makers alike. Bruce Maddy-Weitzman, The Moshe Dayan Center for Middle Eastern and African Studies, Tel Aviv University.
Dr. Bruce Maddy-Weitzman <bmaddy@ccsg.tau.ac.il>
Ramat Aviv, Israel - Thursday, January 09, 1997 at 09:00:06 (EST)
---
As a Slavic and East European studies librarian, I am constantly reminded by faculty and students how important FBIS is for their research and teaching. Please continue this valuable resource. It was heavily used in paper form here, and probably will be on-line as well once the kinks (ours and NTIS's) are worked out. We are educating this country's future policy makers, analysts, business people, academics, etc. They need current, accurate and relatively unfiltered information from other countries.
Karen Rondestvedt <rondest@vms.cis.pitt.edu>
University of Pittsburgh Pittsburgh, PA USA - Friday, January 10, 1997 at 11:02:49 (EST)
---
FBIS is a premier global news service. It is incredible that in the "information age" the US would be considering reducing this remarkable service.
Prof. Edward A. Riedinger <riedinger.4@osu.edu>
Columbus, OH USA - Friday, January 10, 1997 at 13:42:19 (EST)
---
As a university librarian, I have found that the FBIS resources are among the most requested items we have. Eliminating funding for this would do a great disservice to the American public. Most libraries could not afford to pay any private source for this information if it had to be replaced.
Craig Haggit <murk@uwyo.edu>
Laramie, WY USA - Friday, January 10, 1997 at 17:17:19 (EST)
---
I have read the Central Eurasia daily reports of FBIS for the past five years and consider it an indispensible source of information as to what is really going on in Russia and the CIS. It is the single most import document the U.S. Government could make available on the internet and is far more important than any other program of an international nature It is the single most important request I would make if given the opportunity to request access to a single source of information. Dr. Peter J. Palms Palms & Company, Inc. Investment Bankers Kirkland (Seattle) Washington
Dr. Peter J van de Waal-Palms <russia@aa.net>
Palms Portal To Russia Kirkland, WA USA - Saturday, January 11, 1997 at 14:32:24 (EST)
---
As a subscriber to FBIS services we strongly recommened not to decrease the operational budget of FBIS. As an independent non-profit organization, B-I-C-C supports and promotes the process by which people, skills, technology, equipment, financial and economic resources are shifted from the military or the defense sector towards alternative, civilian purposes. Within this field the products of FBIS for BICC are of special value, both in research as well as in disseminating conversion related information.
Michael Dedek <admin@bicc.uni-bonn.de>
Bonn International Center for Conversion (BICC) Bonn, Germany - Tuesday, January 14, 1997 at 02:39:29 (EST)
---
FBIS provides a wealth of information on our area of interest, the former Soviet Union and Russia, This is one of the few sources that has credible quality information and primary source data. Please continue it's availability! It's an irreplaceable asset.
Cathy Dreher <cdreher@bu.edu>
Boston University Boston, ma USA - Tuesday, January 14, 1997 at 16:01:35 (EST)
---
FBIS is a vital resource for my research on the Russian health care system, and has been for many years. I am supported this year by a grant from the National Council for Soviet and East European Research, and I very much hope that I will continue to able to rely on FBIS/JPRS to support this work. Please, please, do not take away this important service which has made such a central contribution to the international security and area studies communities!
Judyth L. Twigg <jtwigg@atlas.vcu.edu>
Richmond, VA USA - Wednesday, January 15, 1997 at 14:47:30 (EST)
---
I am a graduate student at the University of Minnesota currently finishing up my MA in Russian Area Studies and enrolled in the Ph.D. program in Russian history. I have found FBIS to be invaluable to my research as well as at the internships that I have held at think tank organizations. For example, my senior year of college, I interned in the Russian and Eurasian Studies Department at the Center for Strategic and International Studies in Washington, DC. FBIS also provides access to information that would often go ignored or to which the scholar or analyst would not normally have access. Please consider renewing support for FBIS at its current level.
Cheri C. Grinyayev <wils0141@gold.tc.umn.edu>
Minneapolis, MN USA - Thursday, January 16, 1997 at 02:54:13 (EST)
---
i feel that any free programming is a promotion of democracy.
james l. carnes <gomangani@aol.com>
jim carnes investigations hueytown, al USA - Saturday, January 18, 1997 at 18:29:51 (EST)
---
FBIS is a valuable national resource and provides an outstanding return for minimal cost.
Jerry Ennis <jde1@worldnet.att.net>
Atlanta, GA USA - Sunday, January 19, 1997 at 07:55:56 (EST)
---
This resource has been invaluable in my studies towards earning a Masters degree in Russian studies. Additionally, this source will prove just as useful in the future as I fulfill my duties as a US Army Foreign Area Officer. This resource must be preserved.
Robin L. Fontes <rfontes@msn.com>
Seattle, WA USA - Sunday, January 19, 1997 at 14:22:32 (EST)
---
I have done Russian translation for FBIS for the past 35 years, and have always believed that the effort was worthwhile, though the agency is notorious among members of the translation industry for the low rates paid. It's good to know at last that someone has been deriving real benefit from this hard work. Tym Rondomanski
Tym Rondomanski <Tymski@compuserve.com>
Independence, MO USA - Monday, January 20, 1997 at 08:02:08 (EST)
---
How 'bout we cut the budgets for foreign death squads and torture, and use the savings to help preserve FBIS.
Bill Michel <b1michel@aol.com>
Mountain View, CA USA - Friday, January 31, 1997 at 14:12:02 (EST)
---
Considering that this is the first response I have received concerning my inquery related to Iranian students studying in the USA, I find this service, the FBIS, to be extremely valuable. In addition I have utilized the FBIS previously as an undergraduate student at Rutgers, The State University of New Jersey.
Allan Chase
Ada, Ok USA - Friday, January 31, 1997 at 17:21:10 (EST)
---
To whom it may concern: During my two tours at the National Defence Headquarters (NDHQ) of the Canadian Armed Forces, in Ottawa, Ontario, I was a customer and consumer of FBIS products, both online and hardcover periodicals. I found and still find FBIS services to be a valuable open-source tool for the intelligence professional; too many of our predecessors underestimated the value of open-source information and intelligence, and the services provided by the FBIS are, in my estimation, certainly worth retaining and supporting to the max. WO R.L.A. (Rick) Gill Wing Intelligence Section 14 Wing Greenwood Greenwood, NS CANADA, B0P 1N0 DSN 568-5569 or 5581 (S)
WO Rick Gill <rla_gill@fox.nstn.ca>
Greenwood, NS Canada - Tuesday, February 04, 1997 at 16:53:44 (EST)
---
Most important public service to keeping up with foreign broadcast news
Joseph Manguno <joseph.manguno@turner.com>
Atlanta, GA USA - Wednesday, February 26, 1997 at 09:04:18 (EST)
---
Although sources in the original language remain superior as sources, for those (especially undergraduate students) whose language ability is zero or limited FBIS remains a vital source.
Radtke, Kurt Werner <Radtke@rullet.leidenuniv.nl>
Leiden, The Netherlands - Tuesday, March 04, 1997 at 03:00:35 (EST)
---
Testing
Kevin Meek <kmeek@meekconsulting.com>
Arlington, VA USA - Wednesday, December 01, 1999 at 02:09:34 (EST)
---
Testing 2
Kevin Meek <kmeek@meekconsulting.com>
Arlington, VA USA - Wednesday, December 01, 1999 at 02:38:05 (EST)
---
Testing 3
Kevin Meek <kmeek@meekconsulting.com>
Arlington, VA USA - Wednesday, December 01, 1999 at 02:38:46 (EST)
---
As a heavy user of FBIS, I wholeheartedly endorse the FAS' support for the increase in operating budget of this fine organization. FBIS, in my estimation, is one of the most valuable sources of information on issues of strategic significance covering the globe. I can't imagine a source, either supported by government funds or by private enterprise, that is better than FBIS anywhere in the world.
Ehsan Ahrari, PhD <shahr@livenet.net>
Norfolk, VA USA - Sunday, March 12, 2000 at 19:27:48 (EST)
---

Jane Cox
Germany - Friday, October 13, 2000 at 20:29:03 (EDT)
---
---
---
http://www.fas.org/irp/fbis/guestbook.html
Maintained by Steven Aftergood
Created Friday, December 27, 1996 - 7:29:43 AM