---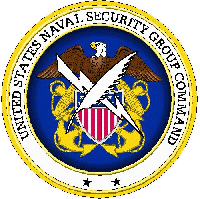 ---
Winter Harbor, ME
Naval Security Group Activity
NSGA Winter Harbor is a station in the Navy's HFDF network, a part of the CLASSIC WIZARD Advanced Tactical Ocean Surveillance System. It also trains all the people who maintain and operate the Classic Wizard System - Worldwide. Courses of instruction include:
S- 3B-0017 Classic Wizard Officer Indoctrination
S-231-0039 Classic Wizard Analyst
S-231-0040 Classic Wizard Tuner
S-231-0041 Classic Wizard Configuration Manager
S-231-0042 Classic Wizard System Support
S-231-0050 Classis Wizard Basic Operator
S-102-0207 Classic Wizard System Maintenance Technician
The station is made up of three sites. The main base is at the tip of Schoodic Peninsula, the operations site is near Corea, Maine, 11 miles from the main base, and three housing areas are in the town of Winter Harbor. The station is organized under a Commanding Officer with a complement of 16 officers, and approximately 365 enlisted personnel and civilians.

An important element of NSGA is located on board the Naval Air Station Brunswick, about 120 miles south. With a complement of one officer and 13 enlisted, the detachement supports patrol aircraft operations over the Atlantic.
Organization
History
Facilities
Related Programs
Sources and Methods
---
---
http://www.fas.org/irp/agency/navsecgru/winter_harbor/
Created by John Pike
Maintained by Steven Aftergood

Updated Sunday, November 16, 1997 9:08:29 AM